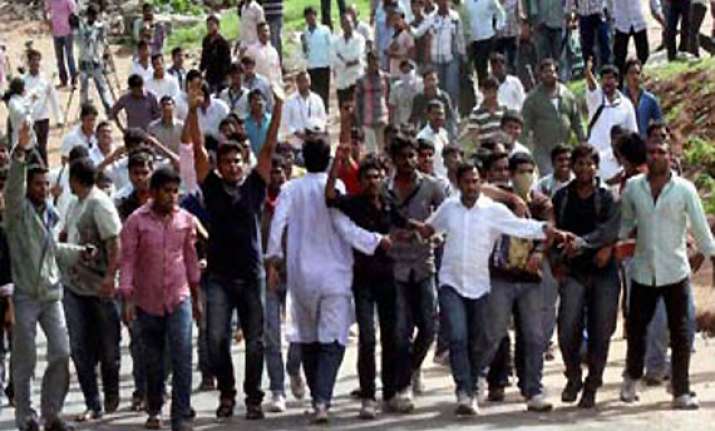 Kakinada: All central government offices in Kakinada remained closed today due to the shut down call given by the pro-'united' Andhra Pradesh Samaikhyandhra Joint Action Committee (JAC).
While a majority of central government offices voluntarily downed shutters, the rest were forced to close down by organisers of the agitation.  
Educational institutions including schools and colleges, besides the Jawaharlal Nehru Technological University of Kakinada (JNTUK) and its campus engineering colleges also observed the bandh.
Banks too did not function.