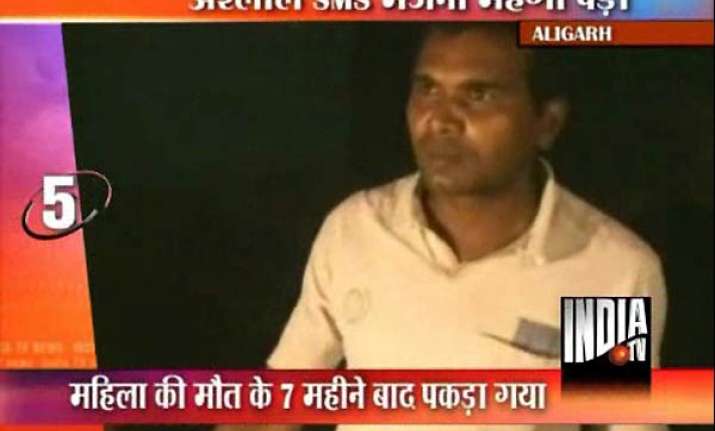 Kanpur, Jun 28 : Aligarh Police have arrested a teacher in Kanpur who used to send vulgar SMSes to a woman because of which she committed suicide seven months ago.

Sanjay Sharma was in love with this woman since his B. Ed. days in 2009. After completing course the woman got married in Aligarh. But she committed suicide after 6 months of marriage by hanging herself up from ceiling, police said.

Later when woman's husband found vulgar SMSes in his wife's cellphone he immediately informed the police after which police arrested Sanjay from Kanpur.