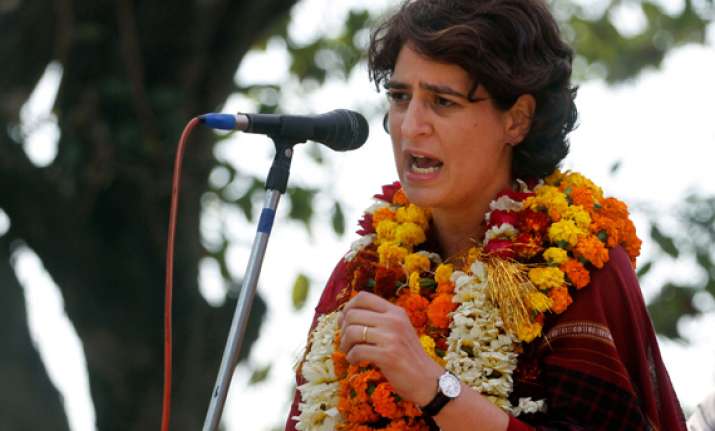 Inhauna (Amethi), Feb 5: In an attack on UP Chief Minister Mayawati, Congress' star campaigner Priyanka Gandhi today said people should decide whether they want a government which works for them or one which spends crores on buildings. 

Addressing a public meeting here on the third day of her five-day tour, she said, "it is upto electorates to understand whether they want a government which thinks or works for them, or one which wastes thousands of crore rupees on buildings". 

She said the forthcoming polls in the district on February 19 were important as people do not have to think about their area alone, but also about the state and the country.

"You (people) create leaders, you form the government. A leader, who does not have feeling of service towards people and who thinks that power is a chance of self promotion, only you people can teach him a lesson," Priyanka said. 

She that responsibility of being rejected by public representatives was the responsibility of the people and they should turn indifferent towards politics, which rejects the masses.

She alleged that in the last 22 years, state witnessed governments which did not work for the people. 

Exuding confidence on the victory of party candidate Doctor Muslim from the area, Priyanka said, "I have this hope because I know how much development was done and people's problems were heard from the MLA's side. Whatever development took place it happened from the centre and MP fund. No work was done from the government or MLA side".