Follow us on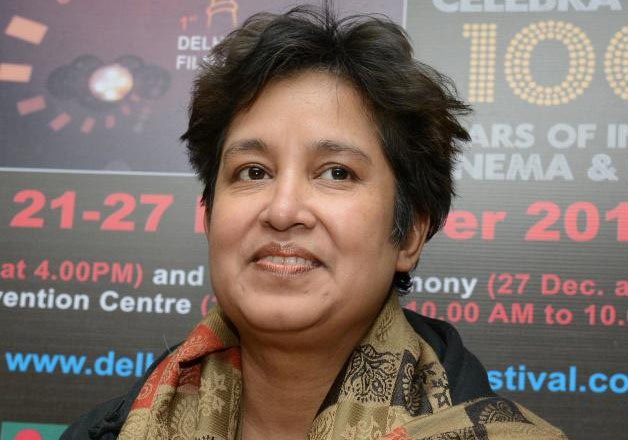 New Delhi: Controversial Bengali author, atheist and feminist Taslima Nasreen has revealed on a social networking site that her Hindu ancestor's name was Haradhan Sarkar, whose son converted to Islam in Mymensingh, Bangladesh.
"My Hindu ancestor's name was Haradhan Sarkar", tweeted the author.
She further tweeted: "My Hindu ancestor Haradhan Sarkar was Kayastha, not lower caste. His son was converted in2 Islam. Sufi influence? Forced to convert? I don't know."
Pressed by some of her Hindu fans whether she would prefer to return to the folds of Hinduism, the author tweeted back: "I already converted to rationalism and humanism. That's final."
Taslima was born on August 25, 1962 to a doctor Rajab Ali and his wife Edul Ara in the town of Mymensingh. She has been married thrice, first to a Bengali poet Rudra Mohammad Shahidullah, then to a Bangladeshi journalist Nayeemul Islam Khan and finally to an editor Minar Mahmood.
The author, who is facing death threat in the form of  'fatwa' from Islamic fundamentalists, fled Bangladesh in 1994, and since then has been staying in exile. She was forced to leave Kolkata in 2007, when Islamic fundamentalism staged violent protests against her anti-Islamic writings. An outfit called All India Muslim Personal Board (Jadeed) had offered Rs 5 lakhs for her beheading in March, 2007.
She lived in exile for ten years in Europe and America. Her Bangladeshi passport has been revoked. She was granted citizenship by the Swedish government. Since 2007, she has been staying in Delhi under police security.