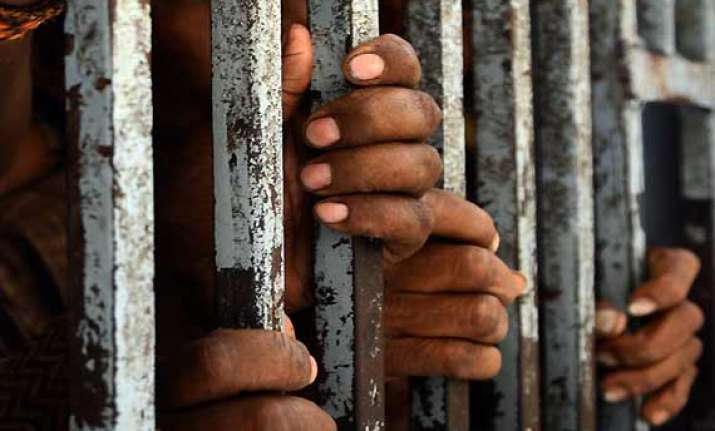 New Delhi: Nearly 6,000 Indians are currently languishing in foreign jails with maximum of 1,400 being lodged in Saudi Arabia, government said today.
Replying to a question in Rajya Sabha, External Affairs Minister Sushma Swaraj, who also looks after the Overseas Indian Affairs Ministry, said a total of 5,986 Indians are reported to be lodged in foreign jails currently.
She said 1,400 Indians are lodged in jails in Saudi Arabia followed by 985 in the United Arab Emirates, 430 people in the United Kingdom, 377 in neighbouring Nepal and 128 in Bangladesh.
Swaraj said that as per the Indian High Commission in Islamabad, 219 civil prisoners, believed to be Indian, are languishing in Pakistani jails.
However, she said as per information provided by Pakistani authorities, 47 civil prisoners, believed to be Indian, are lodged in jails in Pakistan. Besides the civil prisoners, 249 fishermen are also in Pakistani jails.
The number of Indians lodged in China is 115 while 135 people are languishing in jails in Italy, 195 in the US, 86 in Bahrain, 274 in Kuwait, 128 in Bangladesh, 332 in Malaysia, 135 in Oman, and 73 in prisons in Myanmar.
The Minister said Indians are also lodged in jails in various other countries including Australia, Austria, Cyprus, Egypt, Germany, Greece, Indonesia, Iran, Mauritius and Denmark.