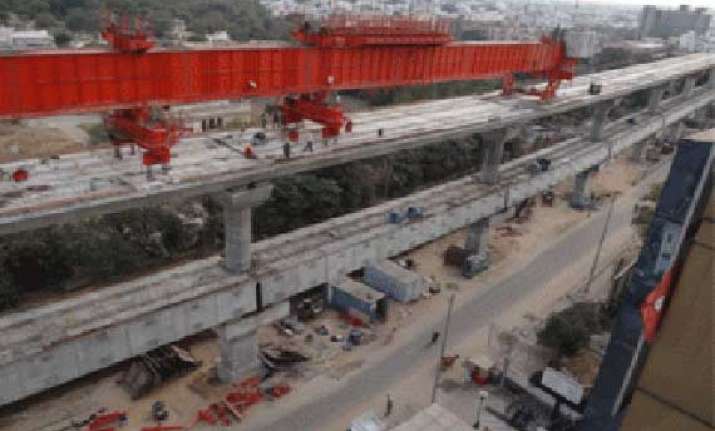 Lucknow: A survey on eight Lucknow Metro stations in the first phase of the project will begin May 1, officials said Tuesday.
The move has been set rolling on suggestions from E. Sreedharan, chief advisor to the Uttar Pradesh government on the Metro projects.
During the first phase of the project on the north-south corridor, there will be eight Metro stations between Transport Nagar and the Charbagh Railway Station.
The Lucknow Metro Rail Corporation (LMRC) board has also approved the proposal for publishing advertisements to appoint the managing director and other directors for the LMRC. It was mooted by Sreedharan during his last month visit to the state capital.
The advertisement file to be published has been sent to the Election Commission for approval, an official said.
The work on setting up of the Metro rail depot, where currently a Provincial Armed Constabulary battalion and residential quarters are located, will be initiated simultaneously.
The state government has already approved setting up of the depot on the land and the foundation stone for the proposed depot has also been laid by Chief Minister Akhilesh Yadav.
The first phase of the Lucknow Metro would include an eight-km route and will have eight stations. The survey is likely to be completed by May 31.