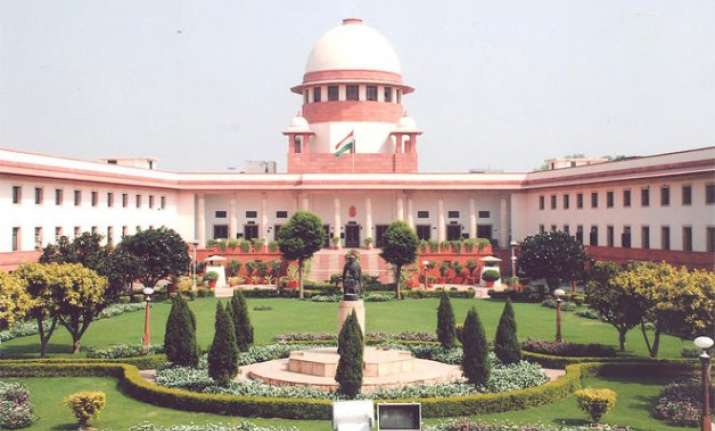 New Delhi: The Supreme Court Friday issued notice to the centre and the state governments on a plea seeking establishment of at least one old age home in every district across the country with minimum palliative healthcare facilities.
The apex court social justice bench of Justice Madan B. Lokur and Justice Uday Umesh Lalit issued notice on a PIL by advocate Sanjeeb Panigrahi which sought direction for a survey of all existing old age homes in India and setting up of at least one old age home in each district.
Though Panigrahi made several pleas, but the court restricted the scope of its notice to just one on the setting up of at least one old age home ensuring minimum health care facility per district.
Referring to ancient Indian scriptures' preaching that "one who always serves and respects elderly is blessed with long life, wisdom, fame and power", Panigrahi's plea said: "With nuclear families springing up and the focus more on the individual than the family, elders' care is taking a beating.
"There is clear departure from the traditional concept of the respect and care for the elderly."
The PIL said that health awareness and healthy ways of living have increased the life span and today more and more people are joining the grey population (the elders).
He said in the absence of proper care of old aged people, "the notion of disability and ageing are often synonymous and it has also led to stigma and a negative perception of ageing".
According to the 2011 census, the population of senior citizen in the country was 10.38 crore, which is about 8.6 percent of the total population in the country, it added.
Referring to the report of the UN Population Fund, the PIL said: "The elderly population will constitute 20 percent of the population by 2015."
The PIL also quoted the 2011 survey of the Central Statistical Office, which said that "the prevalence and incidence of diseases as well as hospitalisation rates are much higher in older people than the total population".
"It also reported that about 8 percent of older Indians were confined to their home or bed."
Seeking the setting up of senior citizens' commission on the lines of national commission for children, advocate Panigrahi's PIL stated: "Though the number of health problems in old age has increased in recent times, no focus has been given to have trained people to provide quality geriatric care.
"There is a need to give emphasis to geriatric medicine in undergraduate medical as well as paramedical courses."
"Geriatric dentistry should also be developed as a separate, independent specialty at the post-graduate level. The research in Geriatrics and Gerontology needs to be further encouraged," it added.