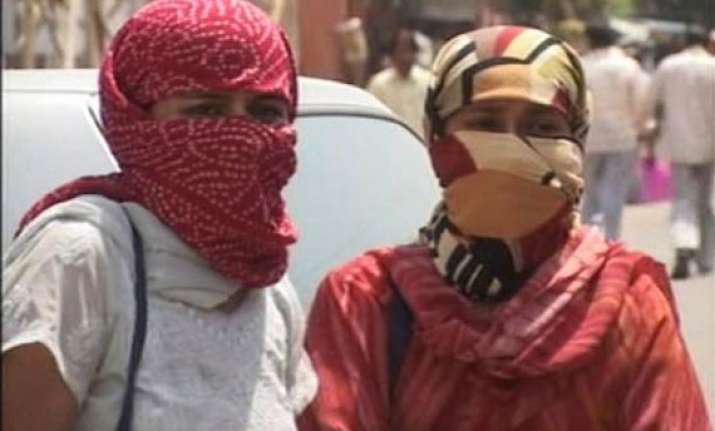 Bhubaneswar: The toll in sunstroke deaths rose to ten in Odisha today as the sweltering heat continued unabated in most parts with Bhawanipatna sizzling at 42.8 degree Celsius.
The toll which stood at eight yesterday, rose to ten with two fresh casualties reported during the day, the state's Special Relief Commissioner's office said.  "While three persons died in Mayurbhanj district, one person each died in Balasore, Bhadrak, Balangir, Cuttack, Jajpur, Kendrapara and Khurda districts," a senior SRC official said.
The SRC's office received 42 reports of alleged sun stroke deaths, he said.
"Of the 42 cases, ten have been confirmed as deaths due to sun stroke, while 16 others died due to some other reasons. We are yet to get the final report in the 16 other cases," the official added.
While the mercury dropped to 42 degree Celsius in the industrial belt of Talcher which recorded 45 degree C yesterday, Bhawanipatna, the district headquarter town of Kalahandi, turned the hottest place at 42.8 degree C followed by 42.5 degree C at Titlagarh.
The temperature at Bhubaneswar was 40.7 degree Celsius, while it was 41.7 degree C at Angul, 41.4 degree at Jharsuguda, 41.3 degree C at Hirakud and Balangir, 41.1 degree in Sambalpur and 41 degree at Sonepur, the meteorological centre here said.