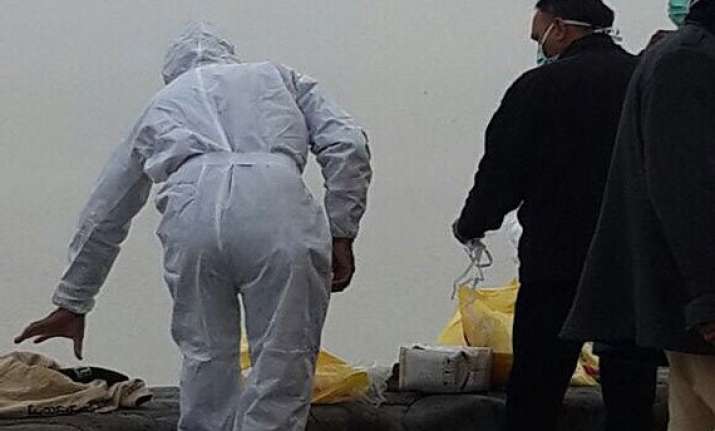 Chandigarh: The famous Sukhna Lake in Chandigarh has been closed to tourists for the next 10 days from today, in view of bird flu scare, even as authorities culled nearly 110 geese in the lakh to prevent outbreak of bird flu.
Nearly two dozen geese had died in Sukhna Lake this week, and one of the geese was found to be suffering from the deadly virus H5N1, that cause bird flu.
Access of people from the entrance of the lake till the regulator end has been prohibited.
The culling operation continued till late Thursday night with veterinary department staff carrying personal protective equipment (PPE) kits before carrying out the culling.
Read Also: Bird-flu alert sounded in Bhitarkanika National Park
The dead goose that was found to have H5N1 virus by the National Institute of High Security Animal Diseases Laboratory based in Bhopal, has triggered off bird flu scare in the adjoining state of Punjab, home to the largest consumption of poultry in India.
Reports said, some of the geese escaped towards the regulator end and the forested area when the culling operation was going on. Searchlights were used to carry out the culling operation that began at around 5:30 pm on Thursday. It was supervised by a joint team of experts from Regional Disease Diagnostic Laboratory, Jalandhar and the Chandigarh Wildlife and Animal Husbandry Department.
The health department of the Chandigarh union territory administration is yet to issue any advisory to all meat shops in this capital, where sale of chicken was going on as usual on Thursday.
Meat vendors said they had not received any advisory from the authorities and claimed that most of their supply come from poultry farms located near Baddi in Himachal Pradesh.
People in Chandigarh have started to buy fish in place of chicken and mutton. Some of the consumers said, they were trying to play safe in view of the bird flu scare.
Punjab Governor and Chandigarh union territory administrator Shivraj Patil had a top level meeting on Thursday with officials to take measures to stop the outbreak of bird flu.