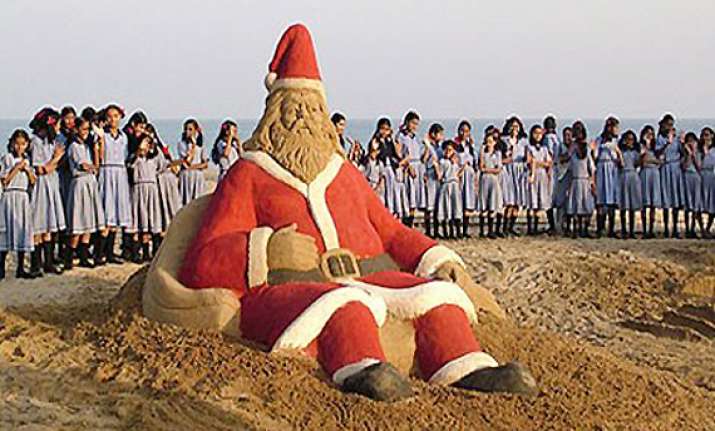 Puri Dec 24: International sand artist Sudarshan Patnaik and his students have created a grand sand sculpture of Santa Claus on Christmas eve at the Puri golden sea beach.
 
Patnaik says he has  made this sand sculpture to spread the message of peace to tourists and to the world through them .
 
He says his aim is also at setting a world record for creating the largest sand sculpture .