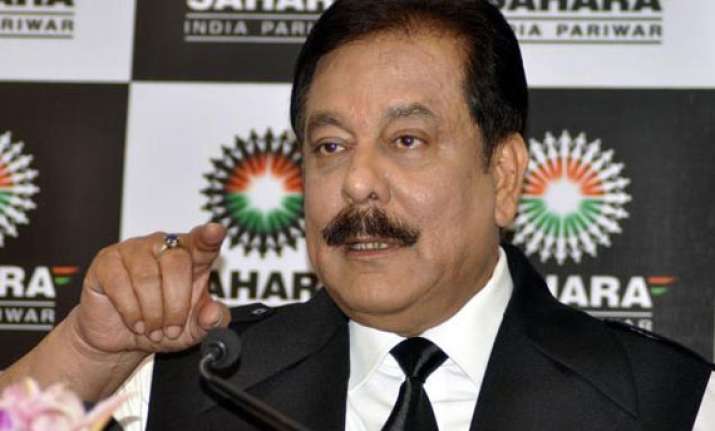 New Delhi: Facing the heat, jailed Sahara chief Subrata Roy on Wednesday made a plea before the Supreme Court to pass an early order on his petition challenging his detention, saying temperature in the capital has gone up and he is not feeling well in jail.
"The temperature has soared up and the gentleman is not well," senior advocate Rajiv Dhawan, appearing for Sahara group, told a bench of justices KS Radhakrishnan and JS Khehar.
Roy and the other two directors of the group have been in judicial custody since March 4 for not abiding by the apex court's order for depositing Rs 20,000 crore of investors money with SEBI.
Dhawan made his submission at the end of court's proceedings in a contempt case against a person who had thrown ink at Roy when he was brought to the apex court on March 4.
The court granted four weeks time to Manoj Sharma to file his response in the case in which it had taken suo motu cognizance.