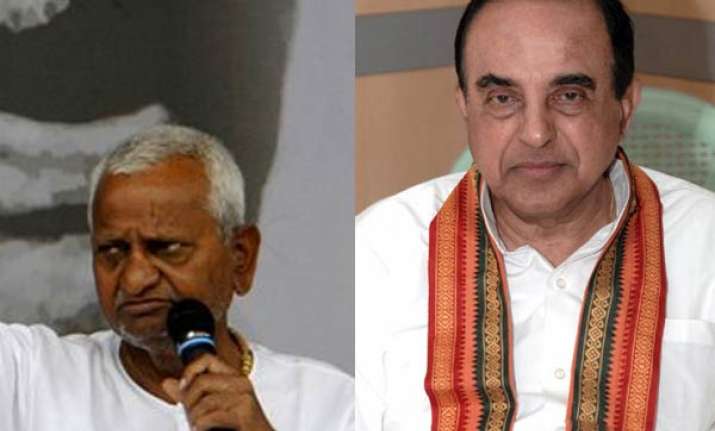 Tirupur, Tamil Nadu, Aug 25: Janata Party president Subramanian Swamy has said that instead of persisting with the demand that the Prime Minister be brought under the Lokpal, Anna Hazare should strive for the removal of the condition that sanction was required from the President for his prosecution.

Swamy told journalists here that the office of Prime Minister was already covered by the Prevention of Corruption Act. But, what prevented commencement of probe by an investigating agency was getting the sanction which could be a time-consuming process.

Swamy said, the only bright aspect of the Jan Lokpal was the recommendation for an independent prosecution commission that could take direct action against persons indulging in corruption.

Swamy welcomed the decision of Tamil Nadu Chief Minister Jayalalithaa to convert the new Assembly building in Chennai into a hospital.He said the building looked more like a tomb and there was no element of Tamil 'shilpa shastram' or culture.He said it was an insult to Tamil culture to have such a foreign-looking building to be the Assembly representing Tamils and their culture.