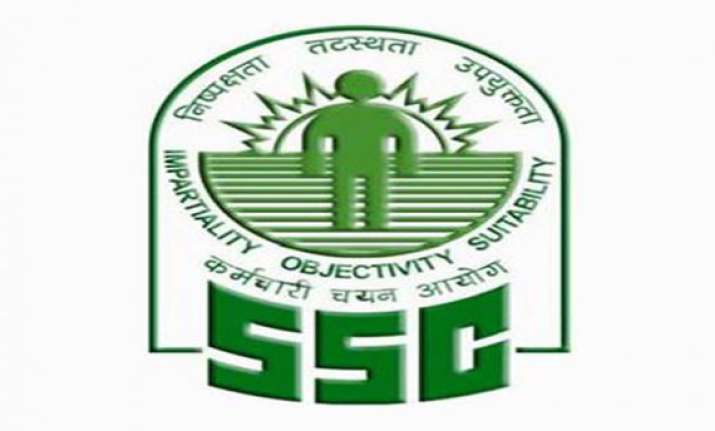 New Delhi: Staff Selection Commission (SSC) has postponed this year's Combined Graduate Level Examination-2014, which was scheduled to be held on April 27 and May 4, citing Lok Sabha elections.
The new date for the examination will be intimated in due course of time, the SSC said.
In view of the general elections announced by the government during the month of April and May, 2014, all the applicants are hereby informed that the Combined Graduate Level Examination, 2014 stands postponed, it said in a notice.  
'CGLE 2014 is tentatively scheduled to be held towards the second half of the current year.
'The new date will be intimated in due course,' the Commission said.  The counting for Lok Sabha elections, which begins from tomorrow, is scheduled to be held on May 16.  
The recruitment body will also conduct re-examination of Combined Graduate Level Examination (CGLE)-2013 at seven centres—Lucknow, Patna, Allahabad, Delhi, Jaipur, Shimla and Dehradun—after the elections.
There had been reports of use of unfair means by candidates at these centres.  SSC had conducted CGLE-2013 in two phases—Tier I on April 21 and May 19, 2013 and Tier II on September 29, 2013.  
Candidates who appeared in Tier-I and Tier-II of CGLE-2013 from other than those seven centres will not have to appear for re-examination, the SSC stated.
However, a candidate who has appeared in either Tier-I or Tier-II from the seven centres will have to take re-examination for only the papers written there.
The Combined Graduate Level Examination is conducted to select candidates for majority of Group 'B' and 'C' posts including assistants in central ministries, income tax and central excise inspectors, assistant enforcement officers, sub-inspectors in CBI and inspectors in Central Bureau of Narcotics, among others.