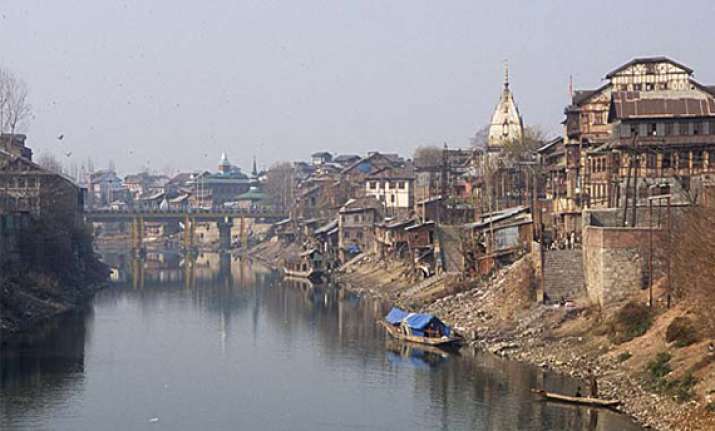 Srinagar: The Imam of a mosque here has been arrested for murdering a youth by pushing him in river Jhelum on the pretext of performing a sacred ritual in order to solve his strained relations with his spouse, police said Monday.
Giving details of the case, Srinagar's Senior Superintendent of Police S.A.H. Bukhari told reporters that on Sep 30, Noor Mohammad Khanday, a resident of Bund Qamarwari, had lodged a missing report at police post Qamarwari regarding his son-in-law Shah Nawaz Ahmad Dar.
"He reported that his son-in law went to the local mosque to offer prayers on Sep 29 and since then he had not returned to his in-laws home.
A search was begun and on Oct 3, a body, fished out from Jhelum River, was identified as that of Dar.
Bukhari said that a special team was set up to ascertain the cause of the suspicious death.
"From a pheran (Kashmiri garment) Dar was wearing, an identity card of Abdul Gani Naik who is working as Imam of Masjid Abu-Turab at Band Qamarwari was retrieved," he said, adding the garment was shown to Naik, who identified it as his own.
The SSP said that during the course of investigation, it came to fore that Dar and his wife had bitter relations, and the Imam used to visit the house of Dar's in-laws a number of times daily.