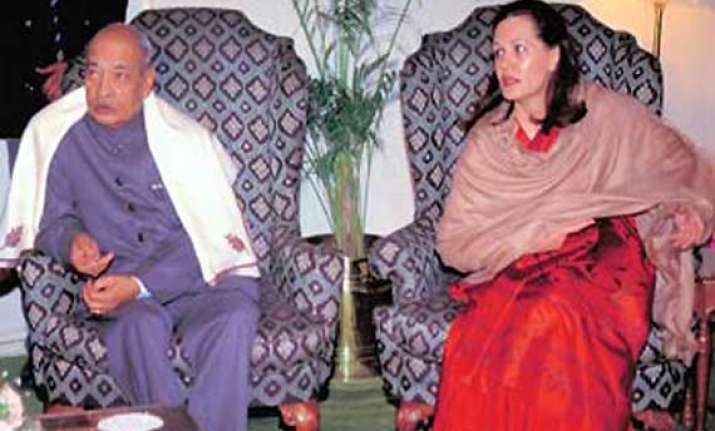 New Delhi:  Congress President Sonia Gandhi and late party leader PV Narasimha Rao had strained relations when he was the Prime Minister as she was unhappy over the slow pace of progress in the probe into her husband Rajiv Gandhi's assassination, says a book written by a union minister.
When Gandhi chose to go public with her unhappiness over the probe in August 1995, it was a build-up to what she would choose two years later to enter active politics, says Union Food Minister KV Thomas in his book 'Sonia - The Beloved Of The Masses'.
The fact that Gandhi and Rao did not share an easy relationship was also confirmed by former minister Natwar Singh, who recollects how the former prime minister called him one night in May 1995 to say how he had been "insulted" by her.
Referring to a speech made by Gandhi on August 20 1995 on the birth anniversary of Rajiv Gandhi, Thomas says in his book that her words had pained the entire nation.
"That was why Sonia, who was not close to Rao, pointed an accusing finger at the government. Aggrieved about the inordinate delay in Rajiv's assassination probe, she asked if the investigation related to the killing of a former prime minister was to take so much time, what would be the fate of ordinary citizens who fights for justice?"
Thomas further says it could not be construed in a simplistic way as a statement against the slow pace of the process of meting out justice. "When Congress was in power, a broadside from Sonia was indeed a censure of Narasimha Rao," he writes.