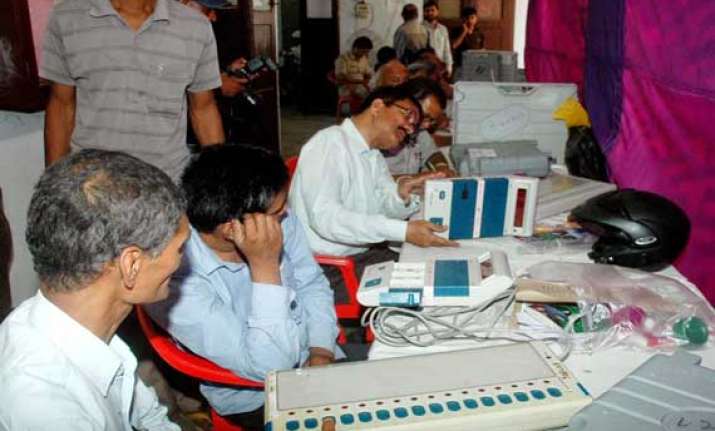 Varanasi: Some Electronic Voting Machines, which were to be used for polling in the battle for high-profile Lok Sabha seat here, were found to be sealed today before the scheduled time.  
The BJP raised the issue with Election Commission officials and seals were reopened, EC officials said.
The machines go through multiple rounds of checking and sealing in the presence of polling agents of various candidates.
However, some of the machines were found sealed even before the scheduled time.
The election officials said the matter has been resolved and it was just an oversight.