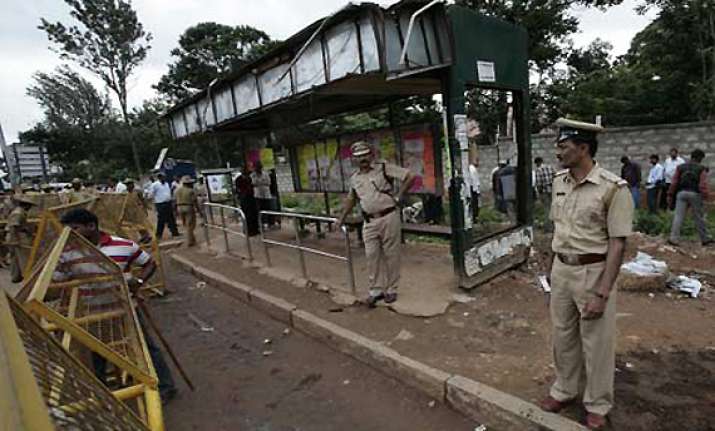 Bangalore, Dec 19: Six persons suspected to be part of a Lashkar-e-Taiba terror module were today sentenced to life impriosnment by a local court on the charge of waging a war against the nation.

Second Fast Track Court judge S G Revankar pronounced the quantum of punishment after convicting them under Section 121 (waging or attempting to wage war or abetting waging of war against the Government of India) and Section 120(b) (criminal conspiracy) of IPC.

On Saturday last, the court had convicted self-styled south Indian commander of LeT Mohammad Razur Rehman, Afsar Pasha, Mehboob Ibrahim Sab Chopdar, Noorulla Khan, Mohammad Irfan and Nazimuddin alias Munna.

Their LeT links came to light during investigation into the 2005 attack on Indian Institute of Science here, in which a retired Professor of Delhi IIT, M C Puri was killed and four others injured when militants opened fire at delegates emerging out of an international conference.

Cases of sedition, terrorism and religious disharmony among others had been filed against the accused.

Giving details about the investigation by a six-member squad, Additional Commissioner of Police (Law and Order) Sunil Kumar told reporters that on Jan 1, 2006, Razur was arrested at Nalagonda in Andhra Pradesh while coming out of a mosque which subsequently led to the arrest of the others.

During questioning, it was found they had played no role in the IISC attack, but had stored explosives for terror attacks.

Police had recovered from them hand grenades, gelatine sticks, fusewires, explosive powder and tiffin carrier bombs as also Jehadi literature and other material written by extremists like Pakistan based militant leader Masood Azhar.