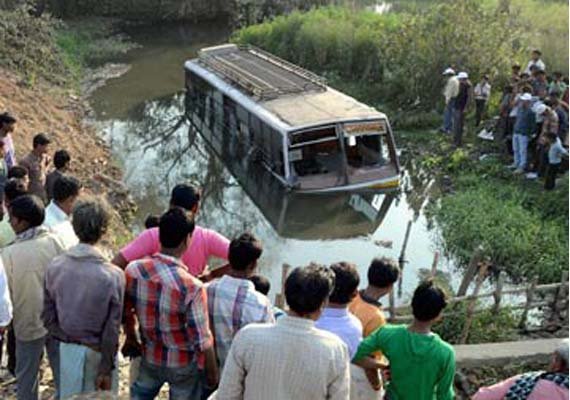 Tarn Taran (Punjab): Six people were killed and 18 injured when a bus ferrying members of a marriage party overturned and fell into a drain after the driver who was allegedly in an inebriated state lost control of the vehicle here late last night.
The incident occurred at village Miapur when the bus packed with members of the bridegroom's party from Jammu was returning after the wedding ceremony in border village Patti, SSP, Tarn Taran, Manmohan Sharma said.
Police said that as per preliminary investigation, it was suspected that the driver of the bus was drunk and overspeeding. He lost control of the vehicle while negotiating a sharp curve on Sunday night that led to the bus overturning and falling into the drain.
Sharma said that all the injured, admitted at government hospital in neighbouring Amritsar, were stated to be out of danger. Two of the injured were discharged this morning.