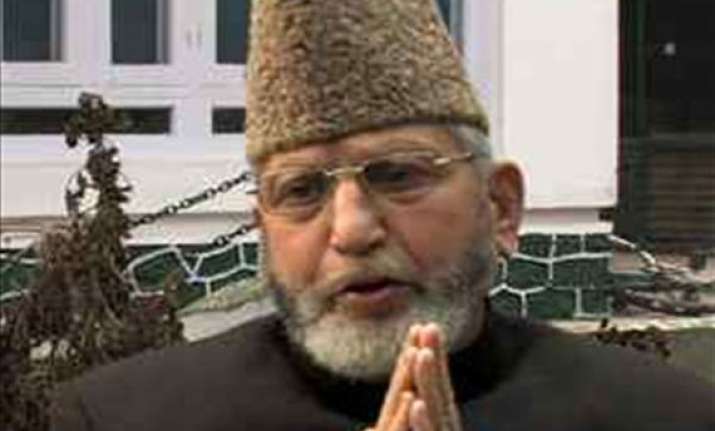 Srinagar, Feb 4: Amid support for the all-girls rock band of Kashmir pouring in from all sections of the society, Grandmufti of Jammu and Kashmir Bashiruddin Ahmad on Sunday termed singing as "un-Islamic" and asked them to abandon it.
The Grandmufti issued a decree here today, terming singing as un-Islamic.
"I have said that singing is not in accordance with Islamic teachings," Ahmad told PTI.
The cleric said he has advised the members of the rock band to "abandon" singing as it is against Islamic teachings and will not help them in playing any constructive role in the society.
"Society cannot be built or developed by doing un-Islamic acts like singing. I have advised these girls, and other Muslims as well, to stay within the limits of modesty as prescribed for them," he added.
The all-girls band, which came to limelight in late December last year after their performance at the annual 'Battle of the Bands' competition here, had defied the convention by stepping into the male-dominated field of music.
The girls' band has received abusive and hate messages on their Facebook page for defying convention by choosing the field of music.
However, support has been pouring in from all corners on social networking sites for the band and Chief Minister Omar Abdullah has also backed them.
Omar came out in support of the girls yesterday saying police will probe the threats.
"I hope these talented young girls will not let a handful of morons silence them," he said.