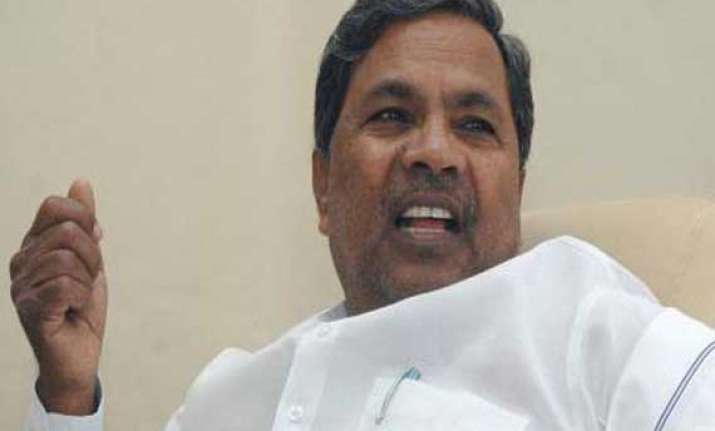 Bangalore: Karnataka Chief Minister Siddaramaiah today completed one year in office but chose not to mark the milestone with any celebrations as he awaits the results of the Lok Sabha elections in which he would be hoping for a strong showing by Congress in the state to consolidate his position in the party.
After leading Congress to a spectacular victory in the May Assembly polls last year, Siddaramaiah has managed to steer his government by and large without any major controversies that could pose worries for it.  
But Siddaramaiah nonetheless chose not to hold any big celebrations on the day with indications that it could be because of the anxiety of drought looming large over the state and the Code of Conduct for the polls still being in force.  
A day ahead of completing one year, the Chief Minister had made it clear that there would be no grand celebrations as there was "still a lot to be done", although he did admit that he was satisfied with his government's performance.