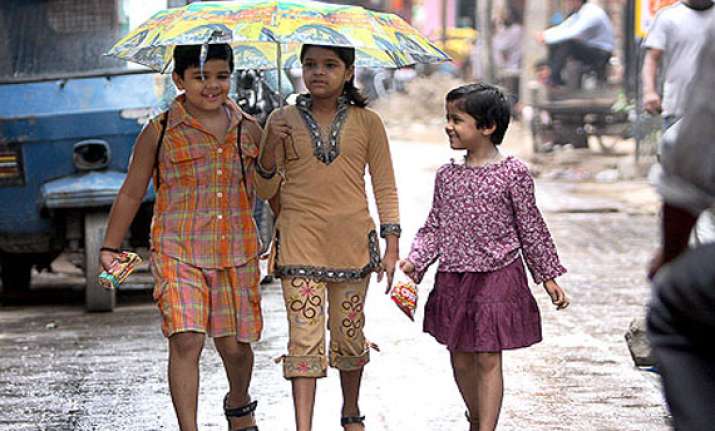 Bhubaneswar, May 29: Thunder squall followed by rains brought down temperatures in several parts of Odisha, bringing relief to people from the blistering heatwave conditions in the state, an official said Wednesday.
The coastal belt in Odisha saw widespread rains in the last 24 hours. The district headquarters town of Cuttack, some 25 km from here, received 22.6 mm of rainfall which was highest in the state, an official at the meteorological centre here told IANS.
Other places witnessing rains include the state capital Bhubaneswar, port town of Paradip, and district headquarters town of Angul, Talcher and Keonjhar, the official added.
Last week, heatwave conditions prevailed across the state with temperatures soaring above 45 degrees Celsius in some areas.
"Temperatures have fallen by four-five degrees in most places. An overcast sky was seen in most parts of the coastal belt, including Bhubaneswar. More rainfall is expected in the next few days," the official said.
A low pressure system has developed over the northern part of Bay of Bengal and it may convert into a depression in the next two days, the official said.
More rains are expected in northern and some southern areas in the state, with some places receiving heavy rains.
The southwest monsoon may arrive in the state as per schedule by June 15, which is expected to bring further relief to the people. The monsoon arrived in the Andaman region May 24.
"The weather conditions appear favourable for further advancement of monsoon. We expect it to arrive in Kerala June 3," the official said.