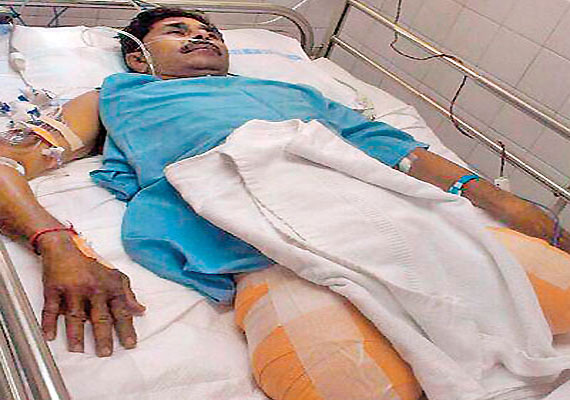 Mumbai: For 52-year-old Hitendra Joshi, Friday  turned out to be a black day.
Joshi was about to board the Ahmedabad-bound Karnavati Express when he slipping into the yawning gap of a train and platform at Borivali station on Friday and lost both his legs.
An LIC agent by profession and a resident of Vapi in Gujarat, Joshi regularly visits Mumbai to meet clients.  
He was waiting near the general coach. The crowd vying to get into the train was abundant.  
As people were desperate to get into the train, within a fraction of second, he was pushed in the gap. The wheels ran over his legs one after the other.  
He was ferried from one hospital to another for half an hour after being pulled out of the tracks.  
Hitendra suffered intense trauma as his wounds were stitched and plastered at the operation table of the BMC-run Shatabdi Hospital in Borivili without administering anaesthesia.