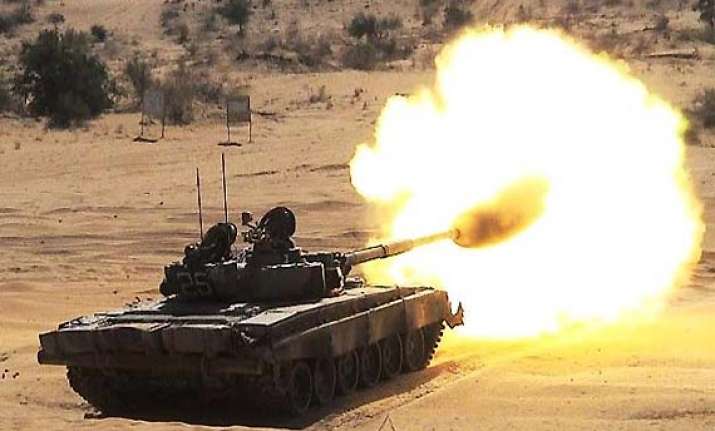 New Delhi: The world's second-largest standing army is fast running out of ammunition.
The Indian army comprising 1.18 million soldiers, by the number of fighting troops, is not in a very good shape at present.  
A Times of India report says, the army will not be able to sustain a full-fledged war for more than 20 days.  
Tanks, air defence units, artillery batteries and infantry soldiers are all facing the problem of shortage of ammunitions, says the report, which adds, the army may not have enough ammunition reserves to sustain a full-fledged war for even 20 days as against the norm of 40 days.
Army chief General Bikram Singh had recently said, if there was proper budgetary support for the new ammunition roadmap, the army should have 50 per cent WWR (war wastage reserves) and three years of training ammunition by 2015.
In other words, the Army is at not even 50 per cent war wastage reserves (WWR) right now, which means it does not have adequate reserves to fight a war for even 20 days.  
It is expected to reach 100 per cent WWR only by 2019.