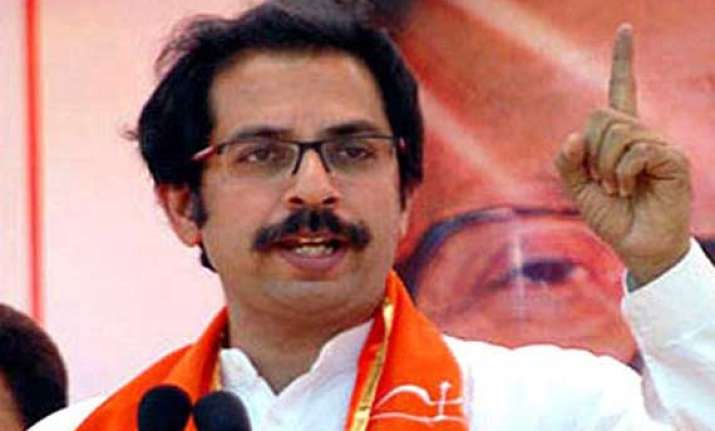 New Delhi: Bharatiya janata Party's key ally the Shiv Sena has now strongly criticized the Narendra Modi government's move to hike rail fares.
An editorial in party mouthpiece Saamana says that the hike is a burden on Mumbaikars and local train passengers will suffer.
Sena says that if the Congress had hiked fares, the BJP would have been the first to oppose it.
The Saamna editorial says that the BJP should not hike fares further and impose a burden on the common man.
"The Railways Minister has run a train over the public by increasing fares," said Uddhav Thackeray, the chief of the Shiv Sena, of the 14% hike in passenger fares, in a stinging editorial in his party's magazine.
He said a similar move by the Congress, which was voted out in a stunning defeat in last month's national election, would have been excoriated by the BJP, which anchors the new coalition government headed by Prime Minister Narendra Modi.
"Had this happened in the Congress regime, they (the BJP) would have said that the Congress should be shot with a cannon," said Thackeray.
Within the Bharatiya Janata Party too there is a demand to reconsider the hike. Maharashtra BJP MLA Vinod Tawde has tweeted saying the hike must be reconsidered.
On Friday, the government delivered the first dose of "the bitter medicine" that the Prime Minister has warned is needed to revive the economy.
Indian trains are among the world's cheapest. A ticket on an overnight sleeper train running the roughly 1,400 kilometres between New Delhi and Kolkata, for example, can cost as little as Rs. 520.
The country's railway network is one of the world's largest, but years of low investment and populist policies to subsidise fares at affordable levels have crimped growth in new lines and hindered private investment.