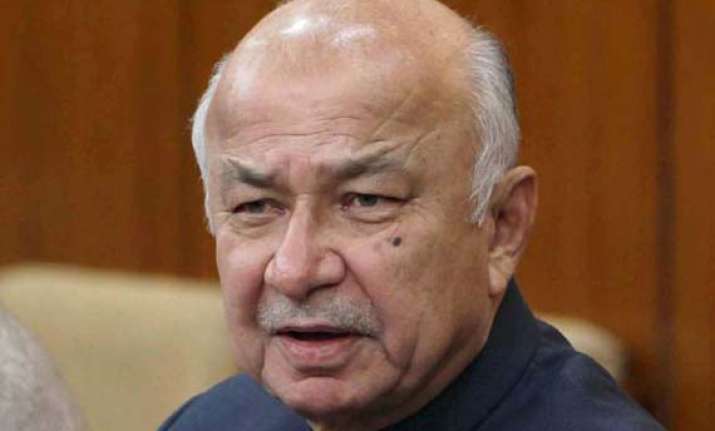 New Delhi, Jan 28 : India is all set to sign a liberalised visa agreement and an extradition treaty with Bangladesh during Home Minister Sushilkumar Shinde's two-day visit to Dhaka beginning Monday.
The new visa pact, named revised travel arrangement, will remove restrictions on visit of each other's businesspersons, students, patients, senior citizens above 65 years and children below 12 years on the lines of the liberalised visa regime between India and Pakistan.
"Both the treaties will be signed during the home minister's visit to Bangladesh," a Home Ministry official said.
The extradition treaty will pave the way for deportation of jailed ULFA 'general secretary' Anup Chetia, Tripura insurgent leader Vishwa Mohan Deb Barman, NDFB leader Thulunga alias Tensu Narzery and many other insurgents from the northeast who have been hiding in Bangladesh.
Similarly, it will also help Dhaka in getting back its criminals who are currently lodged in Indian jails.
India has been pressing for Chetia's deportation since long. The ULFA leader has been in a Dhaka jail following his arrest in 1997 on the charge of entering Bangladesh without valid documents.
He had, however, moved court seeking asylum in Bangladesh for security reason, making it 'legally' difficult for Dhaka to execute New Delhi's demand.
According to the proposed visa pact, businessmen will be given five-year multiple entry visa and those who want to travel for medical treatment will get two-year multiple entry visa which is extendable for another year. Visa will be given to three attendants of a patient.
Under the student visa, a person can avail one-year multiple entry travel document.
India has also agreed to waive the 60-day cooling off period for second visit by a Bangladeshi national. The restriction is at present applicable to citizens of Pakistan, China and some other countries.
For the first time, India and Bangladesh are expected to exchange strip maps of their 4096 km-long international boundary to facilitate resolution of any boundary dispute locally.
A strip map is an unscaled drawing of a route to include critical points along the border, roadside features and town facilities on a simple flip-over style map. The map usually incorporates distances.
In September 2011, during Prime Minister Manmohan Singh's visit to Dhaka, India and Bangladesh signed a pact to implement exchange of 162 enclaves between them envisaged under the 1974 Indira-Mujib accord.
The agreement on demarcation of the border and exchange of enclaves covers 111 enclaves in India and 51 on the other side in which about 51,000 people reside.
According to the pact, the people in the enclaves would be given the right to continue to reside there itself or choose the country of residence.