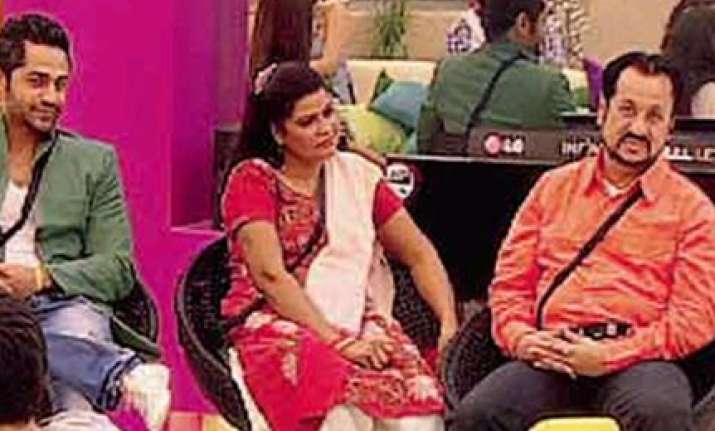 Criminal lawyer Abbas Kaxmi, who represented 26/11 attack Pak terrorist Ajmal Qasab, has been asked to resign from his post as trustee of Imamia Masjid for his 'embarrassing behaviour' on the show, says a media report.
The reality of Bigg Boss has come home a bit too forcefully for Abbas Kazmi. The criminal lawyer, who was eliminated from the house after the votes went against him, has now been asked to resign from his position as managing trustee.  
Kazmi had done a Salman on the sets of the reality show by taking off his shirt and baring a clean-shaven chest, which, unlike Dabangg Khan's, did not have a single pack. He had also danced with skimpily-clad cheer girls on the host's insistence.Shia scholar and General Secretary of All India Shia Personal Law Board, Maulana Zahir Abbas Rizvi, expressed his outrage at Kazmi's behaviour on the show.  
"Participating in such an objectionable TV series is forbidden by religion. Kazmi's behaviour has been a shame for the community, especially because he holds the responsible position of a managing trustee." The Imamia Masjid at Dongri is one of the oldest mosques of the Shia sect.
The 55-year-old, who was sacked by Special Judge M L Tahaliyani for non-cooperation during the Qasab trial, seems to have made a habit of being kicked out.  Kazmi in the Bigg Boss house.
Rizvi said, "He has let down the entire community in the past too by defending Qasab, for which he was condemned all over India. But this is worse than what he did in the past as this does not even figure in his professional commitments. Kazmi should quit immediately on moral grounds as what he did on the show was embarrassing. He should then do whatever he likes in his personal capacity."Trustee Nazar Abbas was more restrained in his reaction.
 "Yes, I felt bad about Kazmiji's participation. But let me first discuss this with him and I am sure all of us trustees can sort this out." The trustees and former trustees were not willing to criticise the lawyer's antics on the show openly because he is the managing trustee. Maulana Saabir Raza said he had sent Kazmi a message asking him to resign from his post,
"His behaviour has been totally unacceptable and that's why many of the community's leaders, including me, have asked him to resign. It does not suit a trustee to indulge in naach-gaana and vulgar talks on TV, as the community's image gets tarnished. However, we hope to resolve this through discussions." Kazmi said that he had not been informed of any such action by any community head, "I was at Imamia Masjid on Sunday. But nobody told me anything."
When he was voted out of the show, he blamed it on dirty politics and said, "Their strategy is to first get rid of someone like me, who is in for the long haul, because they see me as a threat."