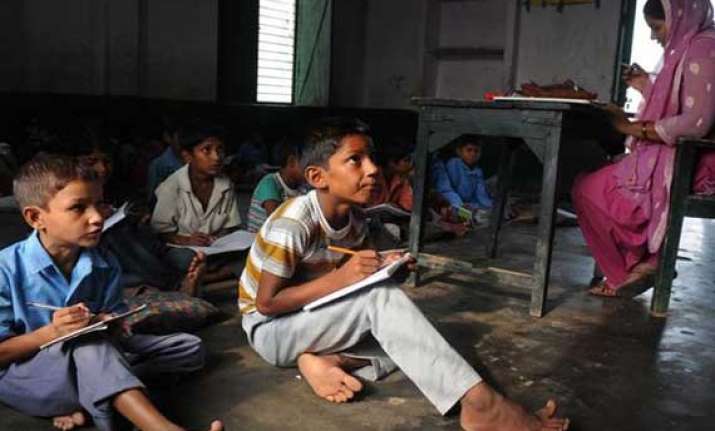 New Delhi: An acute shortage of primary teachers is hitting India hard despite of all the attempts to universalize education with the help of 'Right to Education'.
According to the latest data available, the schools in India fall short of 5.86 lakh primary-level teachers and 3.5 lakh upper primary level teachers in 35 states.
This data was released by human resource development minister Smriti Irani in Lok Sabha few days back.
As per the data, Uttar Pradesh and Bihar are the worst hit states on this parameter.
While UP is short of 2.52 lakh teachers at the primary level and 55,859 teachers at the upper primary level, Bihar has a shortfall of 1.14 lakh and 82,303 at primary and upper primary level respectively.
The RTE has prescribed certain pupil-teacher ratios since it became functional in 2010.
It states that from class I to V, there needs to be two teachers for ebry 60 students, three teachers for 61-90 students and five teachers for 121-200 children.
Also there needs to be one teacher for 35 students from class VI to VIII.