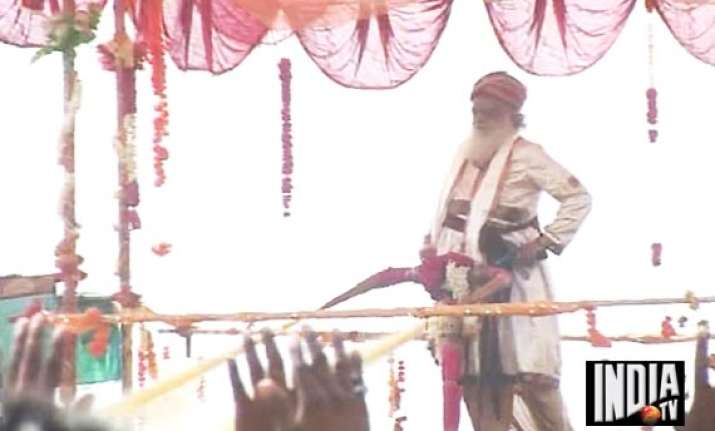 Surat, March 27: Using a hydraulic pump, self-styled godman Asaram Bapu on Tuesday sprayed coloured water on thousands of his devotees at Jahangirpura Ashram, wasting lakhs of litres of water in the process in water-parched Gujarat.
After wasting water in similar events in Nagpur and Mumbai, Asaram Bapu reached Surat to play Holi with his devotees for two consecutive days.
Lashing out at the media for criticizing his water-spraying events, Asaram Bapu said, "I sprayed a small quantity of water on my devotees who came here out of devotion, and the media created a hulabaloo. But when 41 tankers of water were used to make a helipad for a Maharashtra minister, why didn't media raised a hue and cry?"
Asaram Bapu said, his devotees, who were charged of attacking media cameras in Mumbai, were innocent, and it was the media which provoked them.