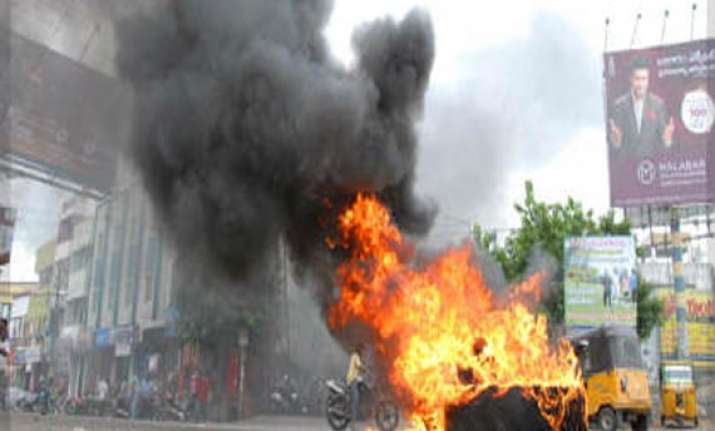 Hyderabad: Several towns and hundreds of villages in coastal Andhra and Rayalaseema regions of Andhra Pradesh Sunday plunged into darkness while several trains were cancelled as the indefinite strike by electricity employees to protest the decision to divide the state hit power generation and supply.
Following talks with the officials Sunday night, employees agreed to restore supply in six districts but made it clear that they would resume the strike Monday morning.
Supply was restored in Chittoor, Kadapa, Nellore, Guntur, Prakasam and Krishna districts after Southern Power Distribution Company Limited (SPDL) managing director H.Y. Dora held talks with employees' leaders.
The strike caused severe inconvenience to people in Seemandhra, as Rayalaseema and coastal Andhra are together known. There was no exemption to emergency services like hospitals, water supply and agriculture.