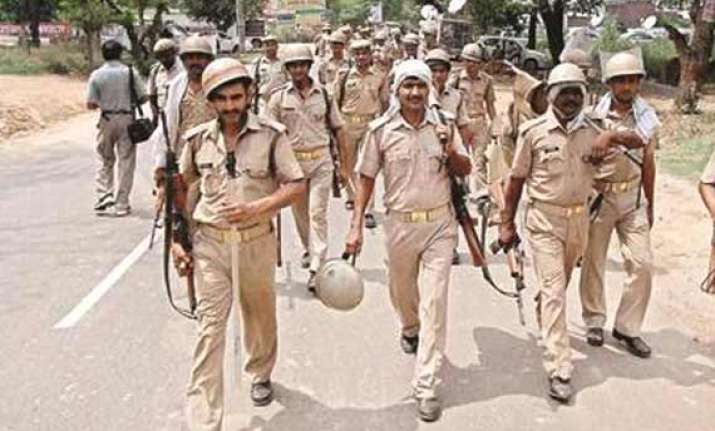 New Delhi: In a prudent step, the Moradabad district administration on Friday imposed Section 144 in Kanth area ahead of Vishwa Hindu Parishad (VHP)'s and Congress' proposed 'Jalabhishek' and 'peace march' respectively.
The step was taken to avoid any untoward incident in the district and adjacent areas, an official said.
"The security has been tightened in and adjoining districts of Moradabad in view of the proposed 'Jalabhishek' and 'peace march' by the political parties," IG Law and Order Amrendra Sengar said.
The imposition of Section 144 in the region will continue till August 4, Sengar added.
When asked about the possibility of banning the programmes, Sengar said, "No decision has been taken in this regard."
The Uttar Pradesh unit of the BJP had last week announced a statewide agitation beginning July 26, to protest the Akhilesh Yadav government's 'politics of vendetta'.
The BJP had said that it will continue with its 'pro-people policies' and stand by them in situations like in Kanth village where police and district administration officials removed loud speakers from a Shiva temple that led to communal clashes. Sixty two people were arrested in connection with the violence.
The BJP is also demanding registration of FIR against Moradabad SSP for allegedly targeting party workers in Kanth on July 4.
The Congress's state unit has also announced to hold a 'peace march' in Kanth on July 26.