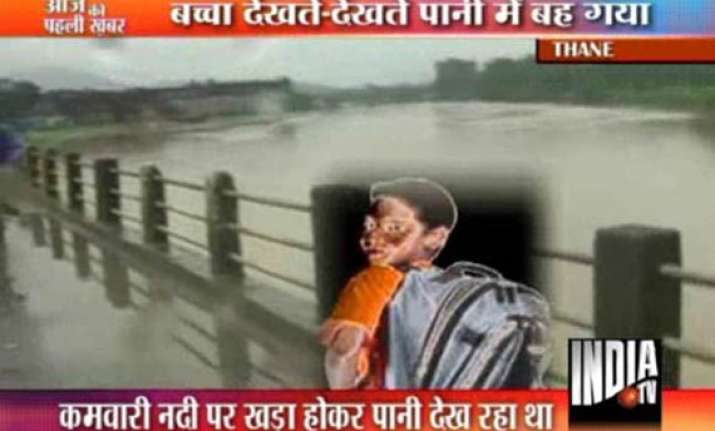 Thane, July 31:  A 15-year-old school boy was washed away in the Kamwari river  near Kharipar on Saturday, police said.
 
The schoolboy, yet to be identified, was watching floodwater flowing down from top of a bridge, when suddenly his bag containing the school books fell into the fast flowing river.
 
To retrieve his bag, the schoolboy jumped into the river, and was washed away in flood water.
 
Police and fire brigade staff caried out  search operations for nearly seven hours, but the boy's body could not be found. The search operation was called off late Saturday night due to darkness.