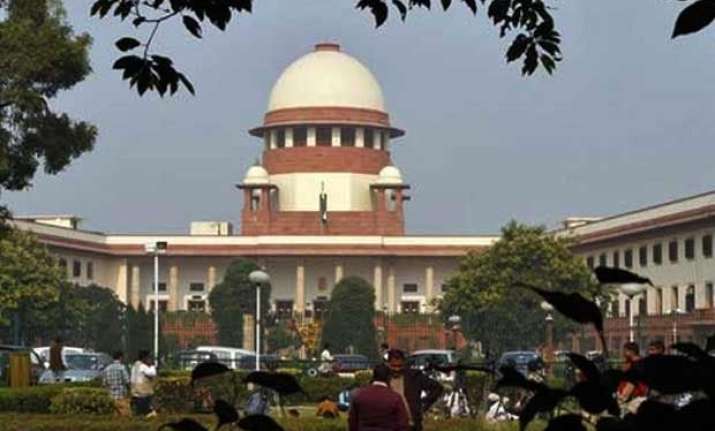 New Delhi: The Supreme Court has awarded life imprisonment to seven persons for killing a student in 1996 over a row on contesting college election in Dehradun saying "common intention to kill" the victim could not be ruled out.
A bench of justices P C Ghose and R K Agrawal upheld the punishment awarded by the Uttarakhand High Court to Dheeraj Kalra, Rishi Kumar, Som Prakash, Saurabh, Nitin, Bhagat Singh and Sanjeev Kumar for killing Alok Chandana who had refused to withdraw his candidature for the college election.  
"We are of the view that in the present case, even if it is assumed that there was no common object of killing, but only of stopping the deceased and others from contesting the elections, it cannot be ruled out that the common intention to kill might have arisen on the spur of the moment.  "The actions of appellants and the injuries inflicted on the body of the deceased also go to substantiate the same," the bench said.
The apex court was hearing appeals filed by the convicts against the high court verdict passed in April 2011 which had confirmed the life term given to them by the trial court.  The trial court had convicted them for offences under section 302 (murder) read with section 149 (unlawful assembly) of the IPC.
While dismissing their appeals, the apex court said, "We do note that investigation suffers from certain flaws such as non-recovery of the weapon used by the accused appellants and recovery of the blood stained shirt after six days of the date of the incident."
"However, merely on the basis of these circumstances the entire case of the prosecution cannot be brushed aside when it has been proved by medical evidence corroborated by testimonies of the prosecution witnesses that the deceased died a homicidal death," the bench said.  According to police, on September 24, 1996, Vipin Singh Negi, his friend Alok and others were standing in the campus of DAV (PG) College at Dehradun when the armed accused came there and asked Vipin and Alok to withdraw their names from the college election.
When they refused, the accused assaulted them in which Vipin and Alok received serious injuries.  Thereafter, they were taken to a hospital by some college students but Alok succumbed to his injuries the next day after which an FIR was lodged on Vipin's complaint.  After the trial, the lower court convicted the seven accused and awarded them life term which was upheld by the high court. Thereafter, they had approached the apex court.