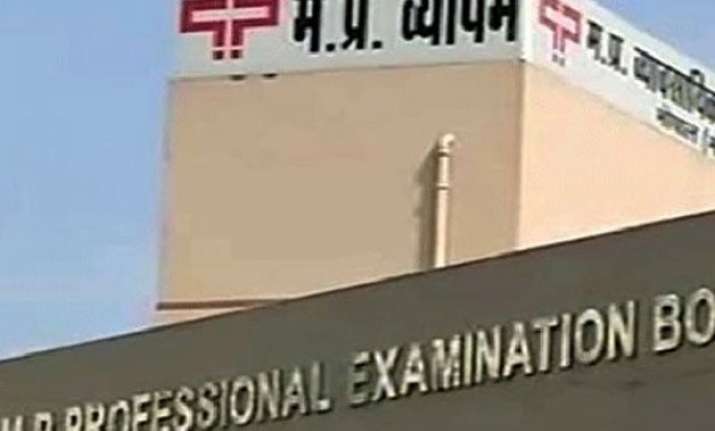 New Delhi: The Supreme Court will today hear a plea by Congress leader Digvijay Singh and three whistle-blowers seeking an apex court monitored CBI probe into the Vyapam scam in Madhya Pradesh and the spate of deaths of the people related to it.
A bench headed by Chief Justice HL Dattu had on Tuesday said these petitions would be taken up on Thursday (July 9) along with two others seeking removal of Madhya Pradesh Governor Ram Naresh Yadav so that he could be prosecuted for his alleged involvement in the scam.
Digvijay Singh and the three whistle-blowers - Ashish Chaturvedi, Anand Rai and Prashant Pandey - while seeking a SC-monitored CBI probe said they have no faith in the Special Task Force (STF) that is monitoring the SIT probe into the scam.
The petition of the Congress leader and the three whistle-blowers were mentioned by senior counsel Vivek Tankha and Indira Jaising.
Digvijay has sought the quashing of April 24 High Court order and the SIT's Vyapam case report of April 22 that the material produced by the senior Congress leader was prima facie "fabricated and forged to mislead the investigation".
The allegation was that there was tampering of evidence by the Indore police in the Excel Sheet maintained by one of the accused Nitin Mohindra and the same was done to shield the chief minister. The said claim was made on the alleged authentication of the "tampered" Excel sheet by the Bengaluru-based Truth Laboratory.
This was contested by the SIT and the High Court had accepted its prima facie finding.
Digvijay has further sought direction that for sending the "the incriminating material and truth laboratory report provided by the petitioner for examination, analysis and authentication by a central forensic laboratory".
Besides that, he has also sought transfer of investigation into one case from the state police to the Central Bureau of Investigation (CBI).
The Madhya Pardesh scam is related to irregularities in admission and recruitment conducted by the Vyavsayik Pareeksha Mandal (Vyapam). More than 40 people associated with the scam have lost their lives, including a Delhi-based TV journalist who was covering it.