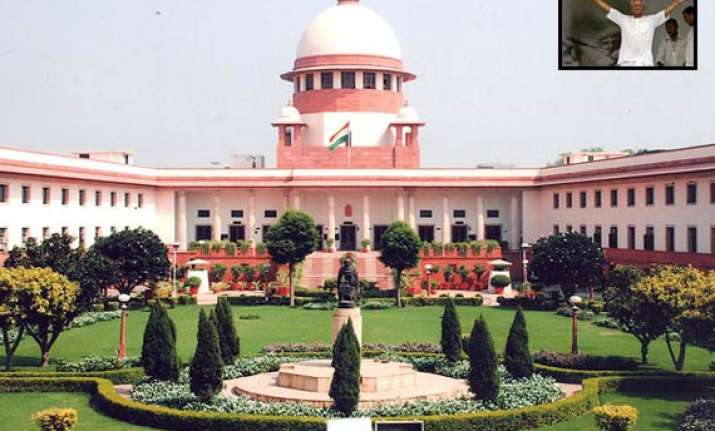 New Delhi, Aug 31:    Days after MPs questioned the process of judicial appointments, the Supreme Court today hit back.

"We have seen some enlightened people making comments that the standards of judiciary have gone down. Let those people cry from rooftops that the standards of judiciary have gone down," said a bench of Justice G S Singhvi and Justice H L Dattu.

The judges also attacked the government saying that people would "teach them a lesson" as was seen recently in the Anna Hazare campaign for the Jan Lokpal. In fact, the bench suggested that the government could face more such protests and that things could take a "worse" turn.

These remarks came in a petition filed by the central government against a Gauhati High Court order directing it to grant enhanced pay structures to various government employees. "The government officers do not give proper information and briefs to the counsel. Take another 10 years, the people will teach you a lesson. Three days back you have witnessed it. It will be much worse," the bench told Additional Solicitor General P P Malhotra.

The government had argued that the court order would entail a financial burden on the exchequer running into crores.