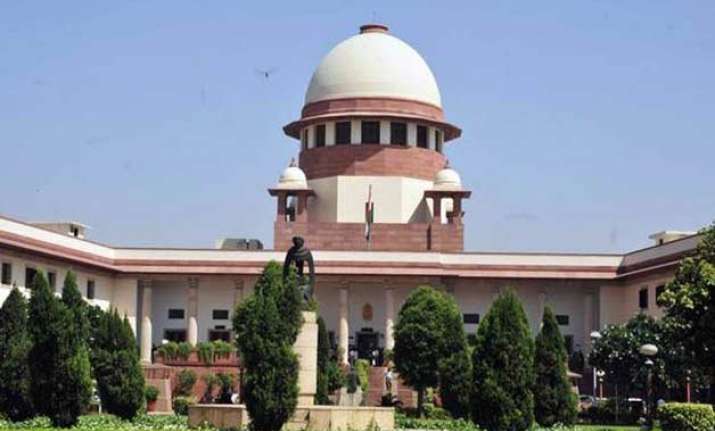 New Delhi:  The Supreme Court on Tuesday reserved its verdict on maintainability of petitions challenging the validity of a constitutional amendment and the NJAC Act, meant to replace the two-decade old collegium system of judges appointing judges.
A three-judge bench of justices A.R. Dave, J. Chelameswar and Madan B. Lokur reserved the judgement after Attorney-General (AG) Mukul Rohatgi, appearing for the Centre, wrapped up his rejoinder arguments saying that the pleas be dismissed as they were "premature" and "academic" in nature.
Referring to various case laws, the AG said the power of Parliament to make law is "plenary" and hence, the methodology adopted by the legislature in clearing the law on the floor of the House cannot be "tested" by the court.
He was responding to submissions made by senior advocate F.S. Nariman that as per constitutional scheme, the National Judicial Appointments Commission Act should not have been passed ahead of enabling constitutional amendment.
"Where was the authority to pass the NJAC Act," Mr. Nariman had asked and added that the Act should have been passed after the Constitutional Amendment.
"Only end product can be examined by the courts and it is irrelevant that this Act was passed earlier and that Act was passed later," Mr. Rohatgi said, adding, "only an Act, after notification, can be tested in the court of law and not the procedures adopted by the Parliament."
The apex court is hearing the matters to decide whether the petitions challenging the validity of the Constitutional Amendment Act and the NJAC Act were maintainable or not.
The Supreme Court Advocates on Record Association (SCAORA) and Bar Association of India (BAI), represented by Mr. Nariman and Anil Divan respectively, opposed the two Acts and sought that direction be passed to maintain status quo, saying the entire process would otherwise become irreversible.