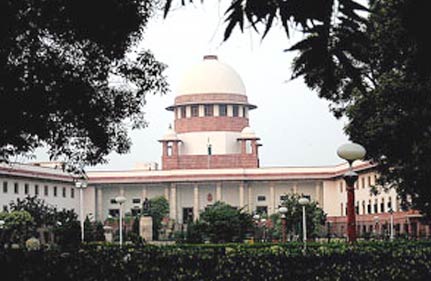 New Delhi, Nov 19: The Supreme Court today rejected a CBI plea for transfer from UP to a Delhi court the trial of a case involving fraudulent withdrawal of provident fund of Ghaziabad court staff in which names of some judicial officers and sitting judges of Allahabad High Court have figured.
"We do not find any merit in the CBI plea seeking transfer of the case from Ghaziabad to Delhi," a three-judge bench headed by Justice D K Jain said while rejecting the plea.
The bench said it was difficult for it to believe that the Ghaziabad court, which is seized of the matter, will be biased and not be impartial since some of the former colleagues of the judge trying the case were among the accused.
The apprehension of the CBI is "misplaced", said the bench, which also comprised justices V S Sirpurkar and G S Singhvi. PTI