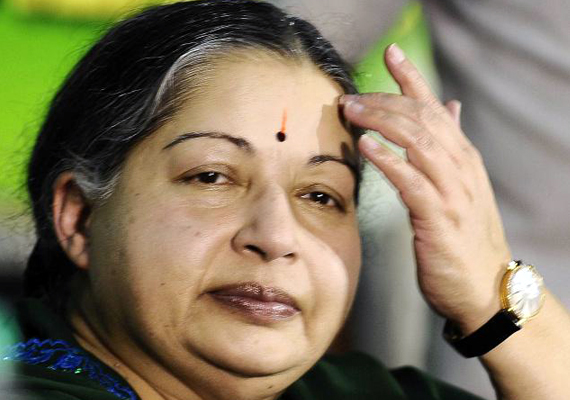 New Delhi, Feb 21: Tamil Nadu chief minister J Jayalalithaa was on Tuesday issued notice by the Supreme Court on a CBI appeal challenging the Madras high court verdict, which had quashed a case, registered against her for allegedly receiving an illegal remittance of US $3 lakh in 1992.

While issuing notice to the Tamil Nadu CM, a bench of justices Altmas Kabir and S S Nijjar, however, refrained from staying the September 30, 2011 judgement of the Madras high court, delivered on a plea by Jayalalitha for quashing the FIR against her.

The case of the CBI is that Jayalalithaa had received a remittance of three lakh US dollars in 1992 through a demand draft issued by banker's trust company in New York, drawn on ANZ Grindlays bank, St Helier Jersey.

According to the CBI, the receipts of such a huge money was part of an illegal transaction, which was being probed.

Jayalalithaa was the chief minister of the state at the time of the alleged offence.

The high court had quashed the proceedings against Jayalalithaa on her plea that that there was an inordinate delay in the investigation and trial.

The CBI, in its appeal, however, has defended the delay on the ground that the alleged offence which took place in 1992 came to the IT department's notice only in 1996.

It further argued that the investigation process took considerable time as the same had to conducted in the US, UK and UAE.