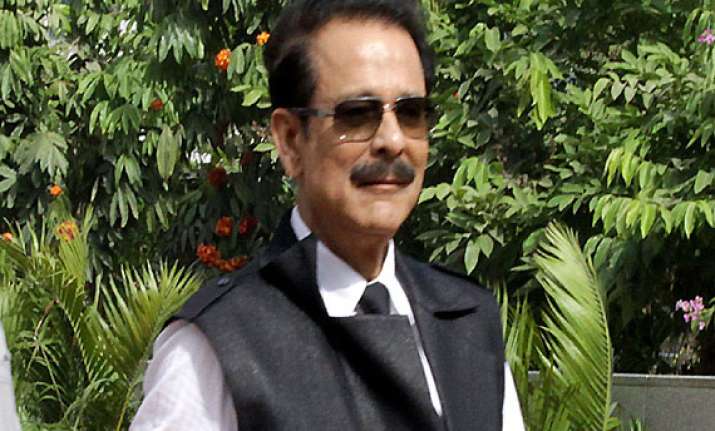 New Delhi: The Supreme Court today cracked its whip on Sahara group owner Subrata Roy Sahara, who failed to appear before the court.
The apex court ordered issue of a non-bailable arrest warrant for the Sahara group chief, and directed that he be produced in the apex court on March 4 at 2 pm.
"The arms of this court are very long", said Justices K S Radhakrishnan and J S Khehar.
Surbata Roy Sahara had, through his advocate Ram Jethmalani, pleaded that his mother on her sickbed, and he was not in a position to appear. Three directors of his group however appeared in court today.
Yesterday, Supreme Court had rejected his exemption plea in the case relating to the failure of his group to refund Rs 20,000 crore to investors.
Senior advocate Ram Jethmalani, appearing for Roy, had submitted that Sahar group would make the payment and Subrata Roy may be distanced with personal appearance in the court.
However, the bench said Roy has not complied with its order and that is why he was summoned.
The bench had on February 20 come down heavily on the Sahara group for not refunding Rs 20,000 crore of investors money despite its order and summoned Roy, Ravi Shankar Dubey, Ashok Roy Choudhary and Vandana Bhargava, directors of its firms—Sahara India Real Estate Corp Ltd (SIREC) and Sahara India Housing Investment Corp Ltd (SHIC) to be personally present before it.