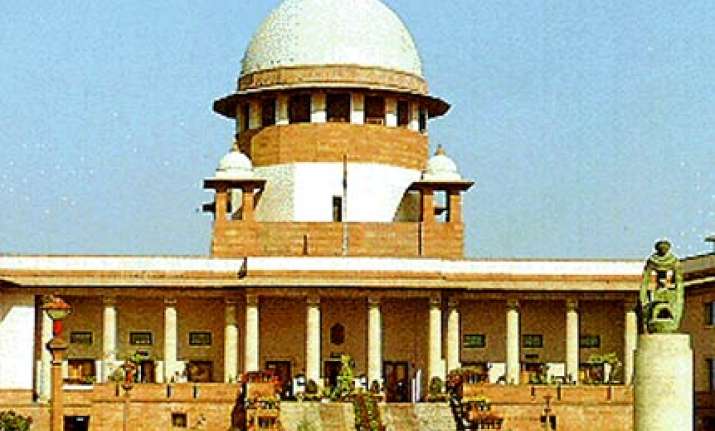 New Delhi, Oct 25 :  The Supreme Court today refused to expedite proceedings against Congress MP Raja Ram Pal and 10 former Parliamentarians in the infamous 'cash-for-query' scam.
A bench headed by Justice R V Raveendran dismissed the PIL seeking "fast tracking" of criminal cases against the accused.
Petitioner Alok Kumar, through his counsel Rakesh Upadhyay, had complained that though FIRs in the incident were registered in 2006 at the Parliament Street Police Station, no headway has so far been made in the case.
According to Kumar, a chargesheet was filed against the accused former MPs in the concerned trial court. However, Pal's name did not figure in the document as he was re-elected from the Akbarpur constituency in Uttar Pradesh in the last general election.
It was submitted that in the case of Pal also, there was no need for any sanction for his prosecution as the alleged act of taking money to raise questions in Parliament had no link to the discharge of official duties by MPs as held by the apex court in the State of Maharashtra Vs Devhari Devasing Pawar (2008) case.
The petition recalled that the Supreme Court itself had in 2007, while holding the expulsion of the tainted MPs, ruled that "elected representatives are not placed above the law by way of Parliamentary privileges.
"They are simply granted certain advantages and basic exemptions from the legal process in order that the House may function independently, efficiently and fearlessly. This is in the interest of the nation as a whole."
Following 'Operation Duryodhan', a sting operation which allegedly exposed the legislators on December 12, 2005, Parliament expelled the tainted members that month. An FIR was filed against the expelled MPs on June 9, 2007.
In the meantime, Pal, who was a BSP MP in the previous Lok Sabha, won the 2009 general elections from Akbarpur on a Congress ticket, and police could not obtain any sanction from the Speaker against the MP until September this year.
The petition urged the apex court to give directions to Delhi Police which is investigating the case to ensure that the case be put on a "fast track" and heard on a day-to-day basis. PTI