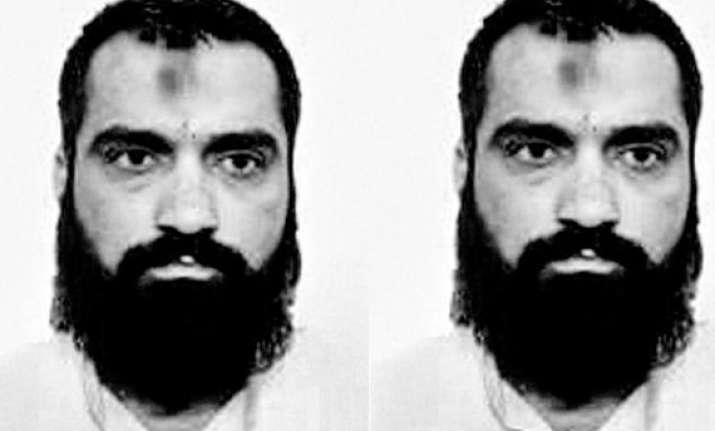 New Delhi, Jun 29: Despite claims by Zabiuddin Ansari's mother that a DNA test was never done to ascertain her son's identity, intelligence agencies have revealed that blood samples were collected not once but twice from Zabiuddin's father after Saudi Arabia had turned down the results of the first DNA test,reports Indian Express.
In the 14-month-long intelligence operation — Zabiuddin flew out of Pakistan to Saudi Arabia on April 26, 2011 — to bring back this 26/11 suspect to India, the suggestion to conduct a DNA test was made after Saudi agencies continued to dither on Ansari's actual identity despite several documents handed over by the Indian side.
A scientific superimposition of photographs from Ansari's school days, then from his files in India and his current picture, was done repeatedly and they all suggested he was the same person.
Yet, the Pakistani claim that he was Riyasat Ali, travelling on a genuine Pakistan passport (QL1790941), issued on January 28, 2009 and valid until January 27, 2014, weighed heavy on the Saudi authorities.
His father's name was recorded as Mohammed Khushi in the passport and he was shown as belonging to Sheikhupura in Punjab.
He also had a Pakistani wife Miriam and was even issued a National Identity Card. So, a blood sample was collected from Zabiuddin's father and sent to two institutes—the All India Institute of Medical Sciences in Delhi and the Centre for Cellular and Molecular Biology in Hyderabad. These reports were then passed on to the Saudi authorities who matched it with Ansari's blood samples and the results were confirmatory.
But, sources said, doubts were raised, perhaps prompted by Pakistani intelligence operatives, that the Indian reports could not be trusted as they were written out by the government's own institutions. Another apprehension conveyed was whether Indian agencies had somehow managed to get the suspect's own sample earlier and was now showing it as his father's sample.
While these arguments were seen as an attempt to appease the Pakistani authorities, it was decided—after conversations between Indian, US and Saudi intelligence—to collect and pass on fresh blood sample.
This time a vial of blood was given so that Saudi agencies could get their own institutions to do the test. These tests, too, delivered the same result, confirming his identity as Zabiuddin Ansari.
By then, Pakistan authorities had passed on Riyasat Ali's National Identification Number and other relevant details but it was becoming difficult to hold the argument and Saudi agencies conceded that he was an Indian.