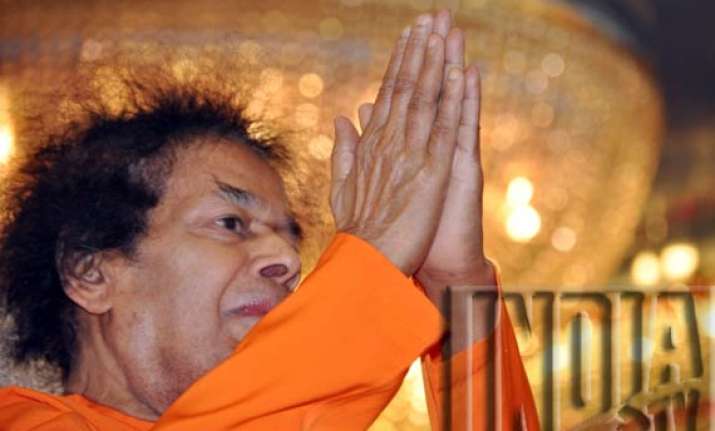 Puttaparthy, Apr 27: This photograph was taken by a devotee of Sri Sathya Sai Baba on march 25, reports India TV correspondent T Raghavan.
 
This was the last public appearance of Sathya Sai Baba with folded hands .
 
Usually Sai Baba used to offer his blessings with one hand  to his devotees but in the photograph  Sai Baba can be seen with folded hands.
 
It appears that Sai Baba had prior knowledge that he was exiting this world and the folding of hands was his way of saying goodbye to his multitudes of devotees.
 
Sai Baba never used to fold his hands in front of his devotees but the  'namaste' with his hands speaks volumes about the thoughts in the spiritual leader's mind before he fell ill.