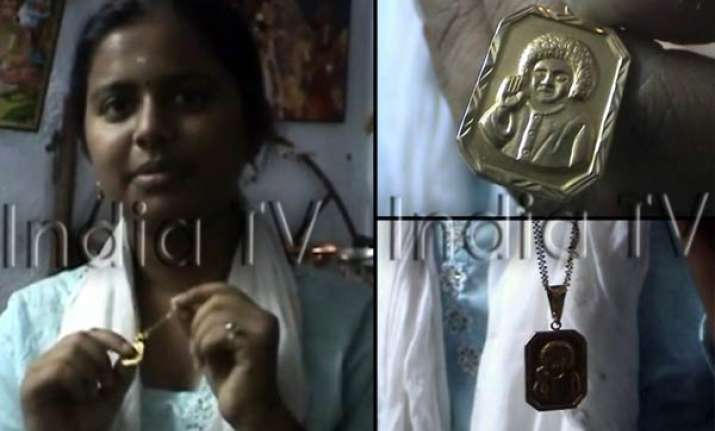 Jamshedpur, Apr 26: Sonalika Mohanty, a danseuse from Sakchi near Jamshedpur, recollects how Sri Sathya Sai Baba gave her a gold chain with a locket in 2008 which was six inches long and since then it had begun expanding to nearly 12 inches, reports India TV reporter Anup Sinha.

Says Sonalika: "As part of a dance troupe, we were invited by Sathya Sai ashram in 2008 to perform a dance drama Bhakta Shabry. After the play, Sathya Sai Baba invited us for an audience. Baba was happy with me, as I had rendered Shabry's bhakti poem. Out of thin air, he  took out a gold chain with a locket and gave it to me. His touch was electrifying. Intially, the gold chain was small. We never used to open it. Today the chain is almost 12 inches long."
 
Scientists and rationalists may dispute the fact that the gold chain may expand twice its size on its own, but Sonalika says she considers it a miracle from Sai Baba.