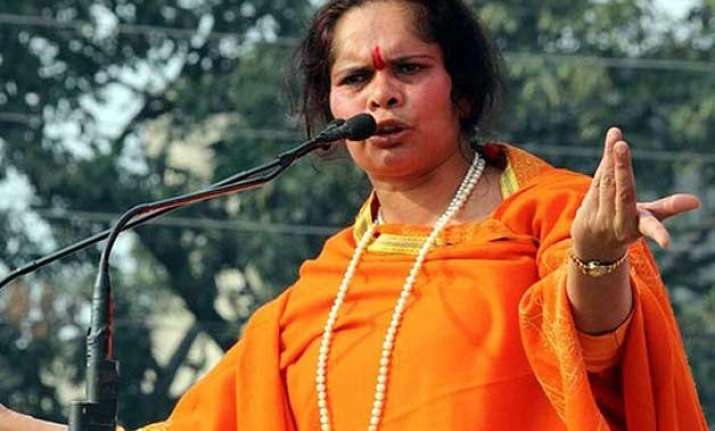 New Delhi:  Firebrand Hindutva leader Sadhvi Prachi today accused Samajwadi Party leader Azam Khan of hatching a "conspiracy to convert" Dalits in Rampur and claimed that they were threatened with demolition of their homes if they did not convert to Islam.  
"They were asked to keep quiet or their homes would be destroyed. Either you become Muslims or you would be finished.... This conspiracy was done at the behest of one man," he said and added she had warned Azam Khan of the consequences if a single Dalit was converted.  
"I told Azam Khan that this is India not Pakistan," the VHP leader claimed at a function, where Railway Minister Suresh Prabhu was the chief guest and BJP Scheduled Castes Cell head Sanjay Paswan presided over it. However, both of them had left before her address.
Sadhvi Prachi has often stoked controversy with her inflammatory comments.Her allegations came after reports that many families from Balmiki community in Rampur, Khan's hometown, had expressed a desire to embrace Islam to save their homes from demolition.
Members of Balmiki community had ended their nine-day hunger strike yesterday after assurances that a proposal against demolition of their homes would be sent to the state government within 15 days.