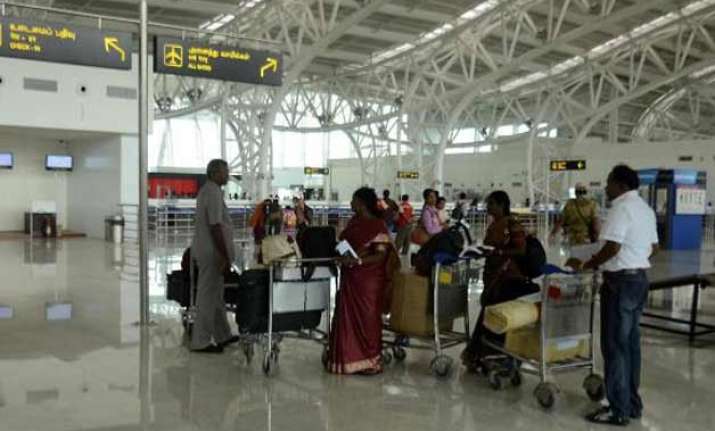 Chennai: A Russian priest was deported by immigration authorities on Sunday after he arrived at Chennai International Airport, Russian embassy claimed today and said such "disrespect" went against the spirit of mutual affinity and cooperation.
"The Embassy of the Russian Federation condemns the deportation of a Russian citizen, Father Seraphim, by the immigration authorities of the Chennai International Airport," a statement posted on embassy website said.
It claimed Russian diplomats were denied contact with the priest at the airport for seven hours, which was "unacceptable" and that he (the Father) was also denied basic assistance, including food, despite the requests from the Embassy and the Consulate General of the Russian Federation in Chennai.
"Such disrespect, shown to a priest from a friendly country, goes against the spirit of mutual affinity and cooperation characteristic of Russian-Indian relationship," the statement added.
However, airport sources said the individual, identified as Anuireikravhenko, with Passport no 7Z7405543 had arrived from Abu Dhabi on Etihad airlines flight HY283 at 9.30 AM yesterday.
"He was quizzed for three hours by immigration authorities and deported at 10 PM after being told that there were restrictions on his entry in the country," they said.
He was sent back on an Etihad flight, the sources said.
Meanwhile, Russian News Agency Tass quoted a Russian diplomat as saying that the incident "is a violation of the current Russia-Indian consular agreements and we will raise this issue with the Indian authorities."
The agency also quoted a source in the Russian embassy as saying that "the Indian side says during his previous stay in India he had a visitor visa (at the invitation of the Russian embassy) and now he has arrived with a tourist visa.".