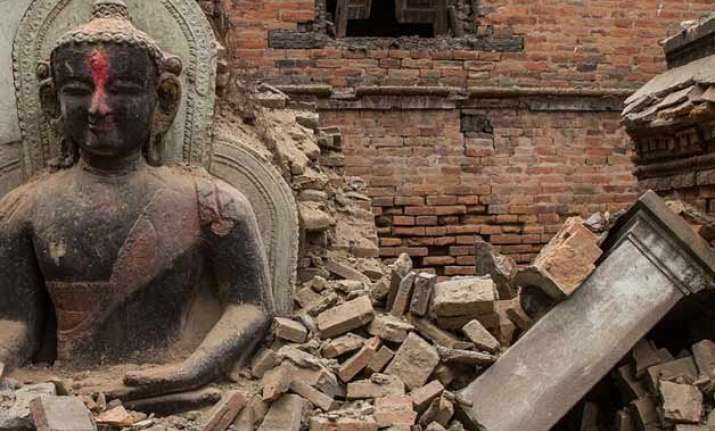 Following the major earthquake in Nepal on Saturday that also affected parts of Northern and Western India, a number of rumours have spread through various channels.
The biggest help in the hour of need, Social Media, has also become the largest source of rumours. With the death toll mounting and aftershock tremors scaring devastated people, the rumours are creating further chaos and confusion
Here are five biggest rumours that are floating on social media after Nepal earthquake:
The only word that can be used for a rumour like "moon turning upside-down" is preposterous. Several people received text messages in Patna (also at some other places) yesterday that moon had turned upside down after the earthquake. Seeing that everything was normal, some people forwarded the messages calling it rumour.
On Sunday, Social Media was abuzz with the rumours of tremors being felt in Chennai, Mumbai and a few other places. However, some responsible users responded quickly and responsibly quashing rumours and requested rumour-mongers to desist from spreading false news.  
Purported as a US space agency NASA (National Aeronautics and Space Administration) prediction, a text message floated through North India yesterday. The message read, "North India will face next earthquake at 8.06 p.m... The next richer (Richter) scale of earthquake will be 8.2. News from NASA. Plz forward message as much as u can." The government had to clarify that no such prediction has been made.
There were several other rumours of possible earthquake predictions in different cities but what outweighed the others was spread in Patna. Thousands of people stormed the historic Gandhi Maidan as the rumours of a bigger, more devastating earthquake spread. Messages circulating social media said that it would measure 15 on the Richter scale and some even predicted the time of "apocalypse" as "11 pm".
Several parts of the country received text messages, social media messages and tweets predicting the time and intensity of possible earthquake. A barrage of rumours spread fears in Lucknow, Patna, Kolkata, Chennai, Mumbai and several other cities.
The government has appealed to people not to believe unreliable information. A home ministry spokesperson said that statements of only authorised persons from the Ministries of Home, Defence, External Affairs, National Disaster Management Authority or India Meteorological Department should be taken into cognisance.
A seismologist at the India Meteorological Department (IMD) said, "No country can predict earthquakes. The technology has not advanced so much as yet. There is some research going on in China, but even they have not reached any substantial result."