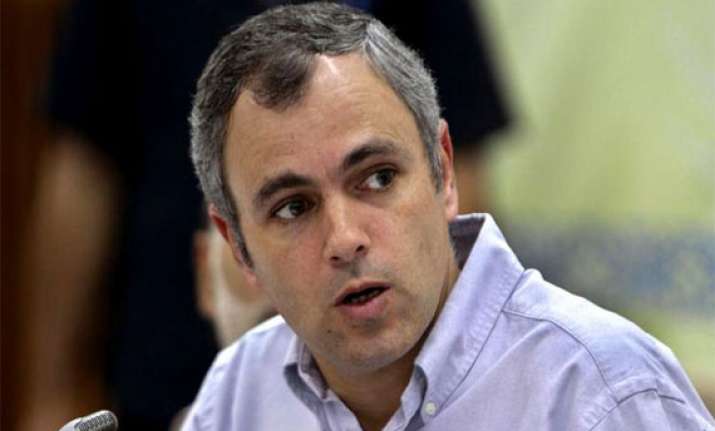 Srinagar: Jammu and Kashmir Chief Minister Omar Abdullah today took "total responsibility" for complete rout of the National Conference-Congress coalition in Lok Sabha polls in the state, and said the result was a "rude awakening" for those who wanted to wish away the Modi factor.
"It is for me to accept complete and total responsibility for the outcome of this election in the state...," Omar said, adding that "I hope that they are able to adequately represent the wishes and aspirations of the people of Jammu and Kashmir in Parliament".
Asked whether he would step down as Chief Minister, he said he was "still grappling with" it, and added he would not hesitate to do so if the leadership wanted that from him.
National Conference and Congress alliance candidates have already lost in three of the state's six Lok Sabha seats and starring at defeat in the rest.