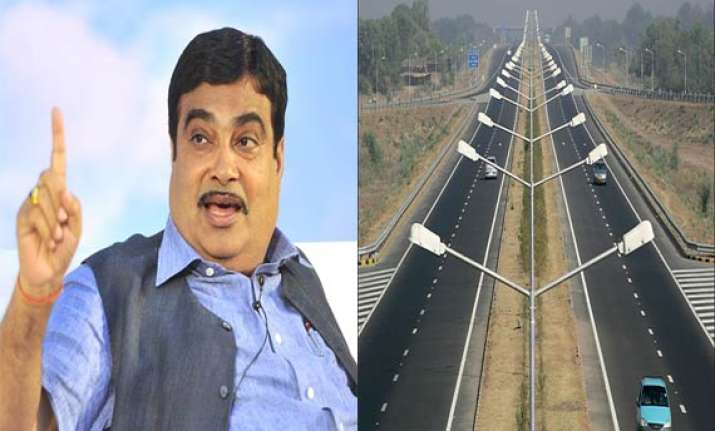 New Delhi: A whopping Rs 1,80,000 crore is stuck in 189 road projects, Union Minister Nitin Gadkari said in Lok Sabha today while holding out the assurance that steps would be taken to improve the country's road sector.
He also said the focus would be on equitable development without discriminating against states.
Gadkari, Minister of Road Transport, Highways and Shipping, acknowleged that his Ministry was not as sensitive as it should be in addressing the issue of road accidents but promised that the situation would improve.
He was replying to the discussion on demands for grants for the Ministry of Road Transport and Highways. The demands were approved by the Lok Sabha.
To prevent accidents, the government would take up road repairs besides working with other agencies, including the police department, to identify accidental spots on highways, he said.
According to him, about one lakh road accidents happen in the country.
Admitting that the road sector is facing problems, the Minister said as much as Rs 1,80,000 crore is stuck in 189 road projects.
Elaborating on the government's approach to develop the country's road sector, Gadkari said need of the hour is "planning in detail and planning in advance".
The Ministry would look at ensuring that there are at least three to five Detailed Project Reports (DPRs) of road projects prepared in advance, he added.
Gadkari also asserted that the focus would be "equitable development" and said the Ministry would not be discriminating against any state government.
Listing out development activities to be taken in various states, Gadkari said work on Leh-Ladakh tunnel would start in three months and the project is estimated to cost Rs 9,000 crore.
The new government has sanctioned projects worth Rs 21,000 crore for Jammu & Kashmir, he noted.
For the North East region, a separate corporation is to be set up and work on projects worth about Rs 15,000 crore are to be started, he said.