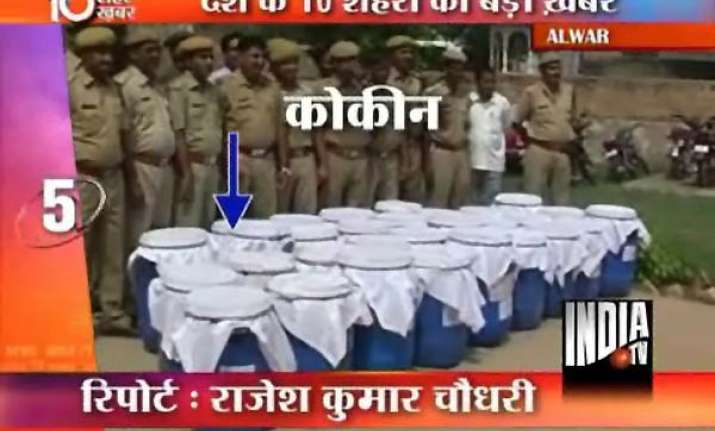 Alwar, Jul 4 : Alwar Police on Sunday seized cocaine worth Rs 100 crore in international market.  The contraband were hidden in four containers, police said.
 
46 containers had come from Andhra Pradesh to Alwar, when Malkheda police swooped on the contraband. The remaining 42 containers had 12 quintals of drug-making powder, SP Mahesh Goyal said.
 
Three persons Phool Singh, Vikram Singh and Khushiram alongwith their spouses have been named in the FIR. All three are absconding, Goyal said.
 
The contraband was meant for  distribution in the National Capital Region. It has been sent to Forensic Science Lab in Jaipur and the Narcotics Control Bureau has been informed.