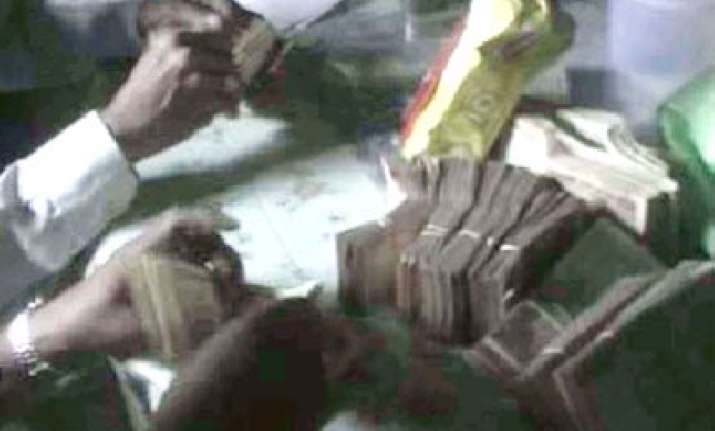 Samastipur (Bihar), Oct 2: Police today raided the houses of S K Choudhary, an accountant posted at the SSP's office, and his colleague Shakuntala Devi and seized Rs 1.25 crore, a police official said.
Suspecting their alleged involvement in embezzlement of fund allotted to Muzaffapur police by the state government, a police team led by ASP Manish raided their houses here this morning and seized the money, DGP Neelmani said in Patna.
Both were posted at the office of the Senior Superintendent of Police Office at Muzaffapur. While Rs 85 lakh were seized from the house of Choudhary, the remaining amount from that of Shakuntala Devi, he said.
Neelmani said police also seized five ATM cards and froze several bank accounts of Choudhary. Shakuntala Devi was taken into custody, while Choudhary was absconding, official sources said. Later, Choudhary was arrested from Samastipur, official sources said.
Choudhary and Shankuntala have been charged with embezzlement of fund worth Rs five crore, they said. PTI