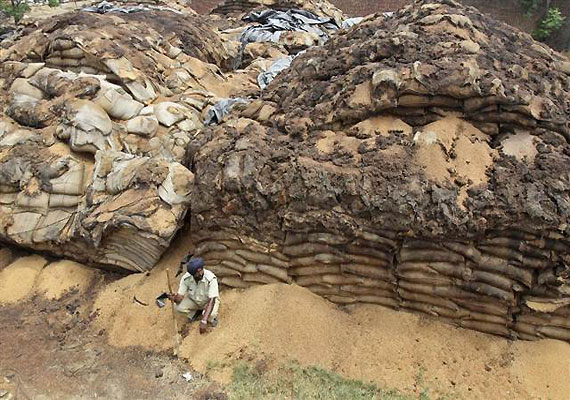 New Delhi, Sep 26: An estimated 36,000 tonnes of grain has gone bad at the various storage facilities of the state-run Food Corp of India (FCI) since 2008, enough to feed 80 million people at a per capita consumption of 440 grams, fresh data reveals.
Ironically, the maximum wastage is accounted for in Punjab, otherwise known as India's bread basket, where 19,290 tonnes have rotted during the period, as per the replies to an application filed under the Right to Information Act.
West Bengal is next with 4,545 tonnes, and Gujarat follows with 4,290 tonnes, according to information available on the application filed by activist Tajinder Pal Singh Bagga. But the state-run firm has no data on how much of the loss is due to lack of storage space.
The state-run agency said the damage was due to reasons such as pest attack, leakages, poor quality stocks, spillages during transportation, floods, human negligence and exposure to rain in case of unscientific storage due to lack of storage space.